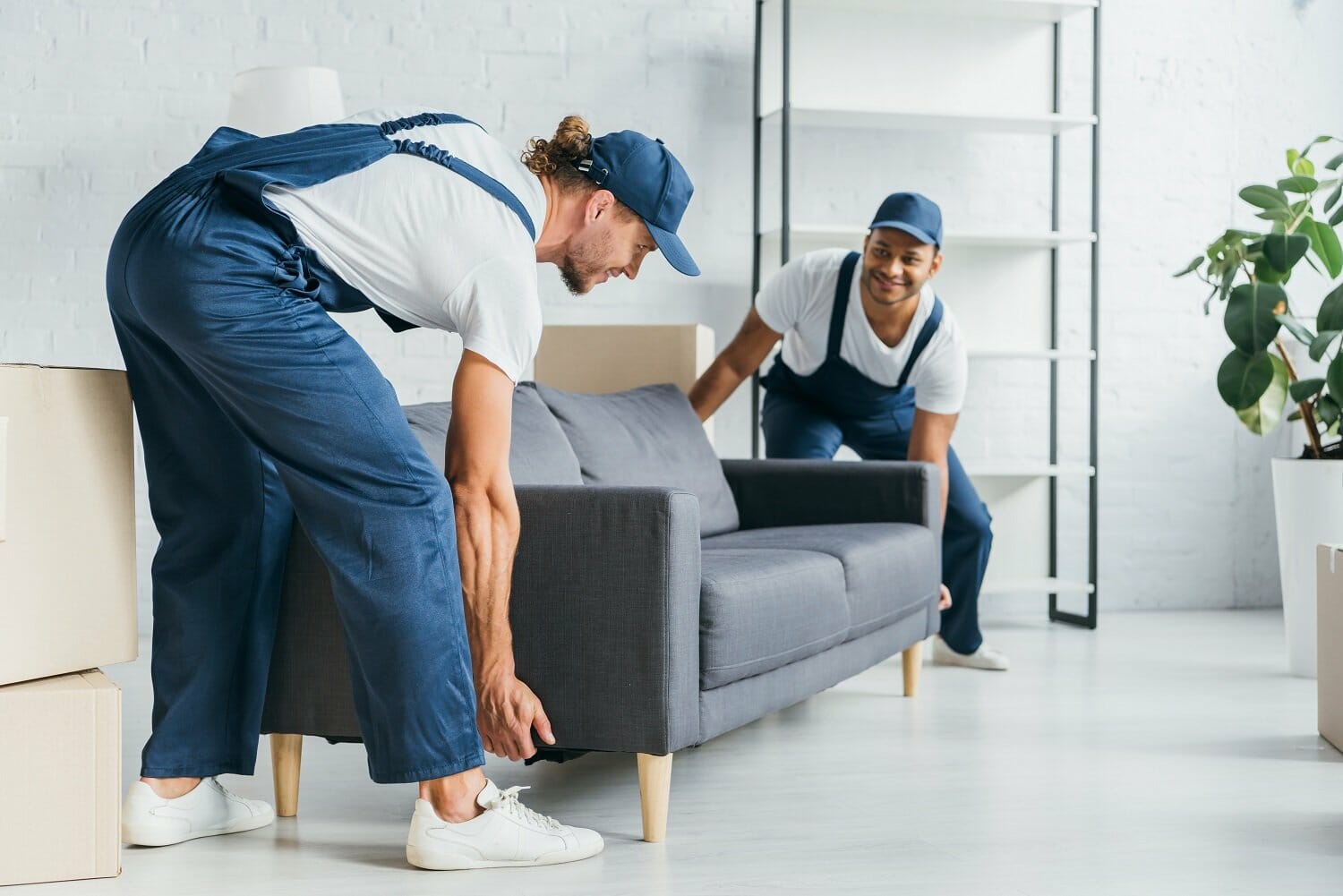 When planning a move in 2023, the first thing a typical person does is consult Google. Well-intentioned and intent on finding a great deal, you plan to do your research before hiring any moving company. But the results can be overwhelming and, honestly, confusing! Local moving is very different from a long distance or even international move. Some moving companies specialize in local moving, while others only service them in the down season. These differences are important to recognize and understand. It's also important to know the benefits of hiring a local moving company. This article discusses the differences and benefits to make your move planning a breeze!
Great Customer Service
Local moving companies typically provide excellent customer service because most of their business comes from word-of-mouth referrals from past customers. When working in small and tight-knit communities, the power of referral cannot be overstated. Every interaction helps build their local reputation, and one sour experience can easily tarnish their name. Local moving companies know this, and you can be sure you'll find incredible customer service and respect. But do make sure to ask these questions of a local moving company.
On the other hand, international moving companies that specialize in long distance moves are less likely to be worried about local word of mouth. With a decentralized customer base, they can worry less about individual customer experiences and, therefore, about their customer service. Hiring locally is the best way to ensure you receive caring and committed service.
Quality Materials & Professional Equipment
Local movers know their craft. The equipment and materials they use are top-quality and designed specifically for moving or transporting household items. When you hire a local moving company, they will supply materials like mattress bags, tape, moving blankets, dollies and lifting straps to ensure your items are handled with the utmost care and protection.
Companies that focus on long distance moves will have similar materials, but they may cut corners when it comes to a local move. Whether you're moving 5KM or 500KM, your household belongings should receive the same level of care and attention.
Local Moving is Cost Effective
There are many costs associated with moving yourself that many people fail to consider. Renting a moving truck can oftentimes add up depending on the size of the truck and distance. Some truck rental companies do not provide moving supplies and equipment like furniture blankets and moving dollies.
One of the benefits of hiring a local moving company is that they have the right tools and experience for the job, which is rolled into the cost you pay. This way, you know your cost upfront, and you can rest assured that you won't run into unexpected surprises.
Local Moving Companies Save Time
When you hire a local moving company, they will handle everything from start to finish. Depending on the level of service you choose, movers can pack, disassemble beds or large furniture pieces, wrap the pieces in furniture blankets and move all your boxes and furniture from your old home to your new home. Depending on the size of your move and the distance, most local moves can be completely done in one business day.
This way, instead of your move being a multiday affair, you can focus on settling into your new home. Moving is already stressful and time-consuming; hiring a local moving company helps reduce this stress, saving you time and money!
There Are No Multiple Trips
The most time-consuming part of moving yourself is all the trips it takes to move your stuff to your new place. If you didn't rent a moving truck and are using your personal vehicle, this can be extremely time-consuming and inefficient. Local movers have a variety of different-sized trucks to ensure your move takes as few trips as possible. Typically, most local moves are done in just one trip; again saving you time and money in the process.
The Moving Process is Seamless
The great thing about using a local moving company is how smooth the process is. The company will do most of the planning and logistics for you beforehand, so when moving day arrives, you can sit back and let the movers do what they do best!
Being a local business, your local movers will know the ins and outs of your city. This includes the best routes to take, the best times of day, and any regulations about parking or building ordinances. These little details, which many people forget to consider, are top of mind for quality local movers. When you hire local movers, you pay for their expertise and knowledge that gets the job done quickly, efficiently, and safely.
Leave the Heavy Lifting to the Movers
Typically, the most unenjoyable part of moving is all the heavy lifting that takes place. The movers will move all the boxes and furniture from your old place to your new place. If you choose unpacking services, the movers will also remove your boxes and debris from your residence so you can settle into your new home sooner.
The benefit of hiring a moving company is reducing your workload while simultaneously saving time and money. Offloading the heavy lifting (literally) can help prevent strains or damage due to improper lifting techniques. Not only will your move be seamless, but your back will thank you too!
Matco Moving Solutions Offers Local Moving Services
Partner with the local moving pros at Matco Moving Solutions! We are a full-service moving company that is dedicated to delivering a stress-free and positive moving experience. We have locations in Toronto, Kitchener, Calgary, Edmonton, Yellowknife, Whitehorse and Inuvik and over 55 years of moving experience and expertise.
Contact us today for a free moving quote and to learn how Matco can help you with your local move.