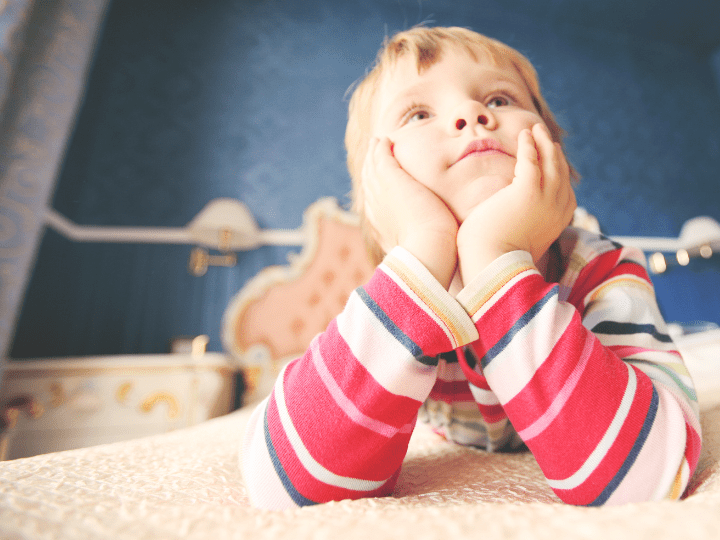 Moving with kids can be extremely busy and stressful, even for the most prepared families. When you are balancing packing and scheduling with school pickups and sports schedules, it can become even more overwhelming. Along with the logistical concerns of moving, children can have an emotional time leaving behind an old and familiar home and relocating to a new space.
However, moving with kids can be a great experience, and our movers in Calgary have some simple ways you can make the preparation and moving day a less challenging experience for everyone involved.
Inform the Kids
Once the moving decisions have been made, and you have a plan to move ahead, hold a family meeting. Be clear about the timelines for the move, how the new living situation will impact their school or other activities, and what they can expect at the new home. This can be emotional for children, but being upfront and detailed about the changes can help make things easier. Listen to their concerns openly and explain the benefits and reasons you are relocating as best you can for their age and maturity level.
This can be the most difficult part of moving with kids, and setting a positive tone off the bat is important. Let your children know that this doesn't mean the end of all their friendships and activities; make plans to return 'home' and visit loved ones, and research their sports in the destination town. Position the move in a positive light, but don't downplay their fears and frustrations. Moving is a big step, and young children and teens will have complicated emotions about it (especially if the move is relatively unexpected). Try not to blind them with the news if possible, but also ensure your plans are solid and relatively set in stone to prevent further confusion.
Make a Plan
Getting the kids involved in preparing for the big move can help them get excited about the transition. Explain where and how their help will be needed and teach them how to properly organize, protect, and pack their own belongings. Whether they are old enough to organize their toys or can tackle their entire bedroom, having help from your children will make the whole family feel united and involved.
Allow them to also help plan the travel to the new destination. If you're planning a family road trip, get them excited about stops along the way, especially if you can find activities tailored to their interests. Let them pick out road trip snacks and pack their favourite toys. Giving them a bit of power in the situation will help them feel understood and happy. Ask your Calgary movers if they have any activities for children, such as colouring books, to get your children further involved in the process.
Get Organized
Labelling is important for every moving day, but it becomes particularly important for families. No matter how many kids you have, keeping boxes and their contents identifiable will make the process of moving and unpacking much easier. Give kids stickers or another fun symbol to mark their boxes. This is also a good time to encourage children to part with unused toys or clothing they have outgrown.
When moving with kids, remember that you will have lots of items to move, and the temptation to purge is strong. However, stability and familiarity are important to children, especially in the middle of a move. Resist the urge to throw out all their familiar toys or clothes, and leave that for once you've settled in your new home. Carrying extra weight can be frustrating, but it's important to remember your children need a little extra support in this challenging time.
Prepare The Essentials
Food is important for everyone to stay fueled on moving day, but it's especially important for young kids. Keep their favourite snacks handy so that they aren't hungry. With so many details and changes, it is easy to lose track of time and tummies. Package the snacks and tell them where they can find them ahead of time. Toilet paper, hand soap, towels, and favourite toys can also help kids feel comfortable.
Calgary movers will encourage you to create an essentials box that is the last thing on the truck, and the first thing off. Put in important family items that you can immediately set up in your new home. Tossing in a family picture, or a special heirloom will immediately make the new place more comfortable for your kids.
Ask for Help
Whether you have family members who can pitch in or need to hire a babysitter, having someone else look after the children for a few hours can be a huge relief. During the peak of packing or during the more attention-demanding hours of moving day, having someone dedicated to looking after the kids (especially toddlers or newborns) is advised.
If you have teenagers, ask them to help wrangle the little ones, but don't forget to compensate them for their time. Remember they are leaving their home, and they're going to want to say bye to friends and loved ones – the last thing they want is to be unpaid babysitters in an emotional and challenging time.
Looking for Calgary Movers?
Matco Moving Solutions can help you with your local,  long-distance or international move. We are a full-service moving company that is dedicated to delivering a stress-free and positive moving experience. We have locations in Toronto, Kitchener, Calgary, Edmonton, Yellowknife, Whitehorse and Inuvik and over 55 years of moving experience and expertise.
Contact us today for a free moving quote and to learn how Matco can help you with your next move.
Share This Story, Choose Your Platform!