Edmonton Local Moving
Moving? Start with Edmonton's Top Rated Local Movers
Matco Moving Solutions is your one-stop-shop local moving service provider in Edmonton. With over 55 years of experience moving Edmontonians throughout YEG's bustling neighborhoods, you can be rest assured that our Edmonton local movers have the knowledge, equipment and passion to make your move a smooth one.
Custom Local Moving Services in Edmonton
We understand that every move is unique and a one-size service doesn't work for everyone. Whether you're moving into a new apartment in Edmonton's Ice District or moving into a home in Gareneu, Matco has a complete line of customizable local moving services to choose from.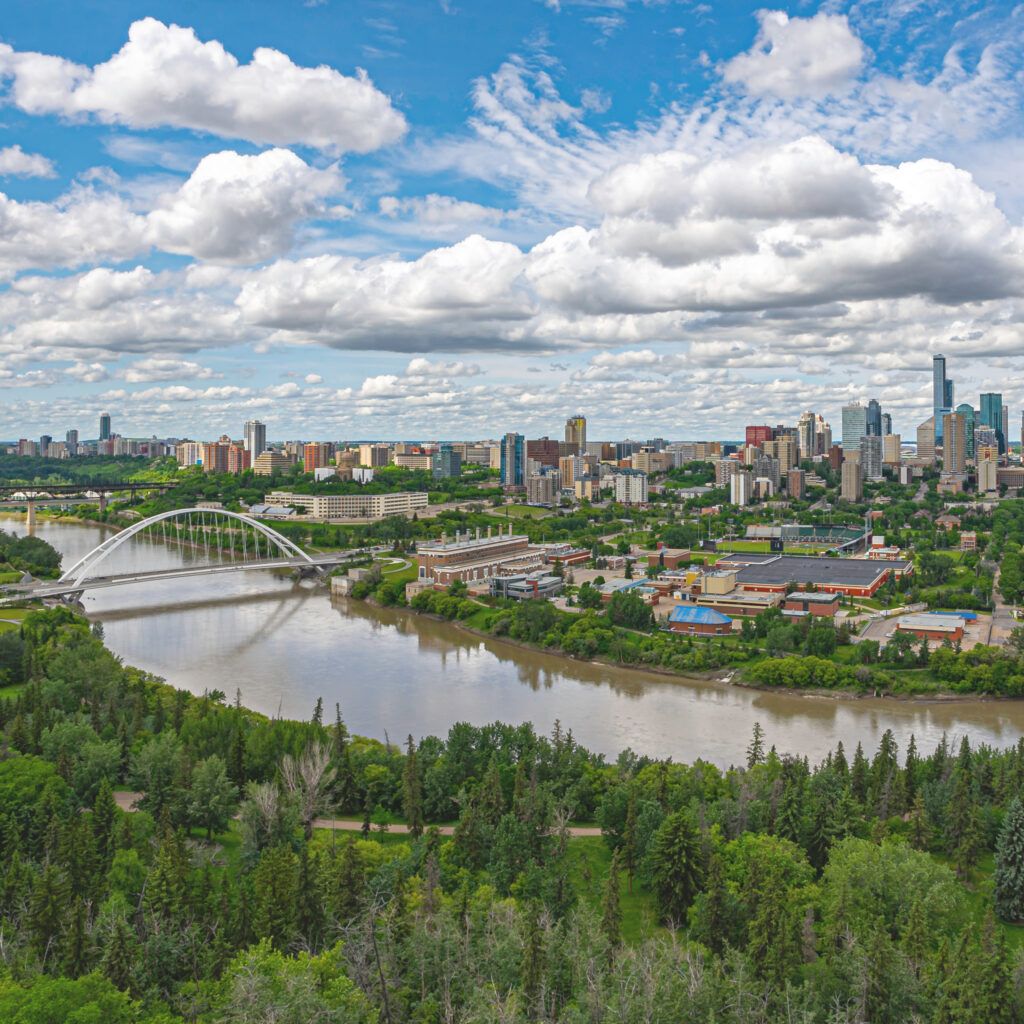 Matco's Custom Local Moving Services in Edmonton include:
Virtual & in-home surveys

Accurate and detailed local quotes

A personal local move coordinator

Professional packing & crating options

New or used moving boxes

Furniture dismantling of beds, tables & other large furniture pieces

Piano moving

Pad wrapping of your furniture

Loading items onto moving truck

Transportation & logistics

In-home delivery and reassembly of all previously dismantled furniture

Unpacking & box removal at destination

Long term, short term or temporary storage solutions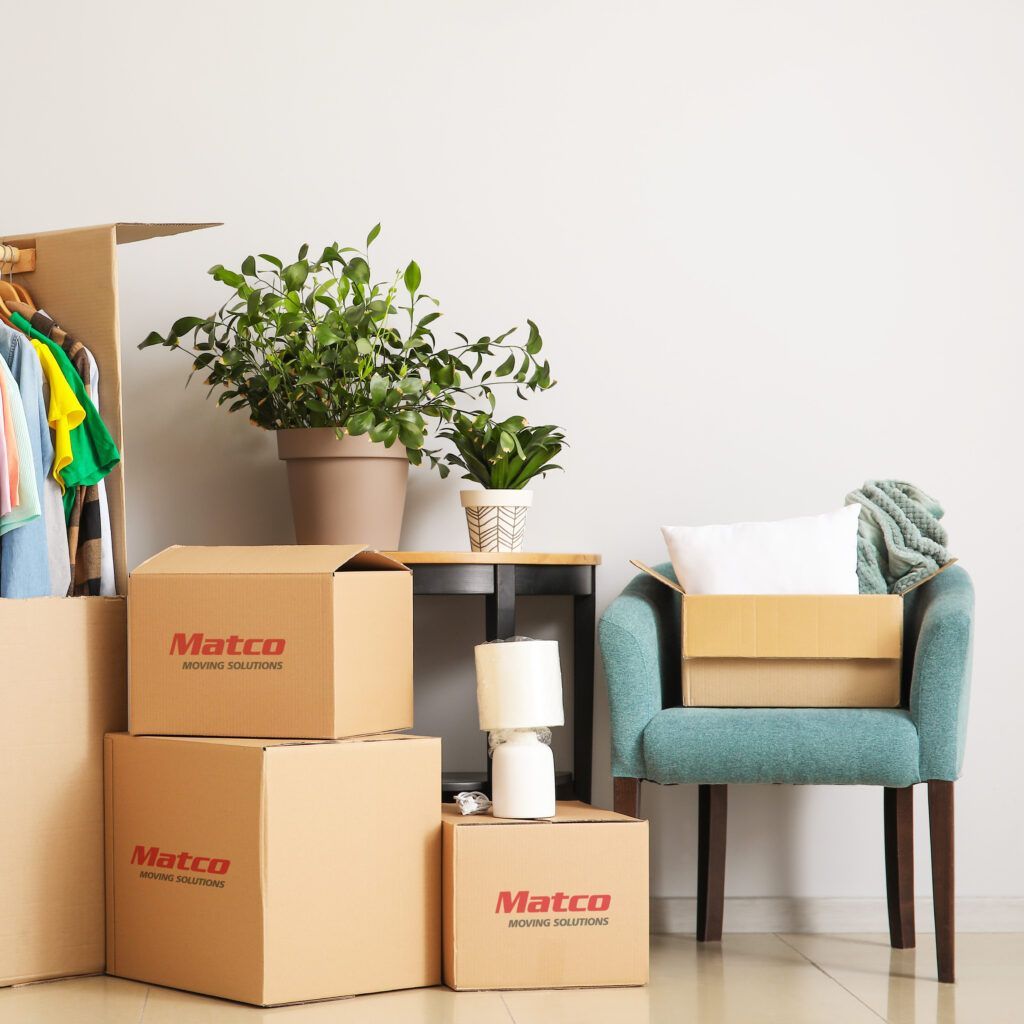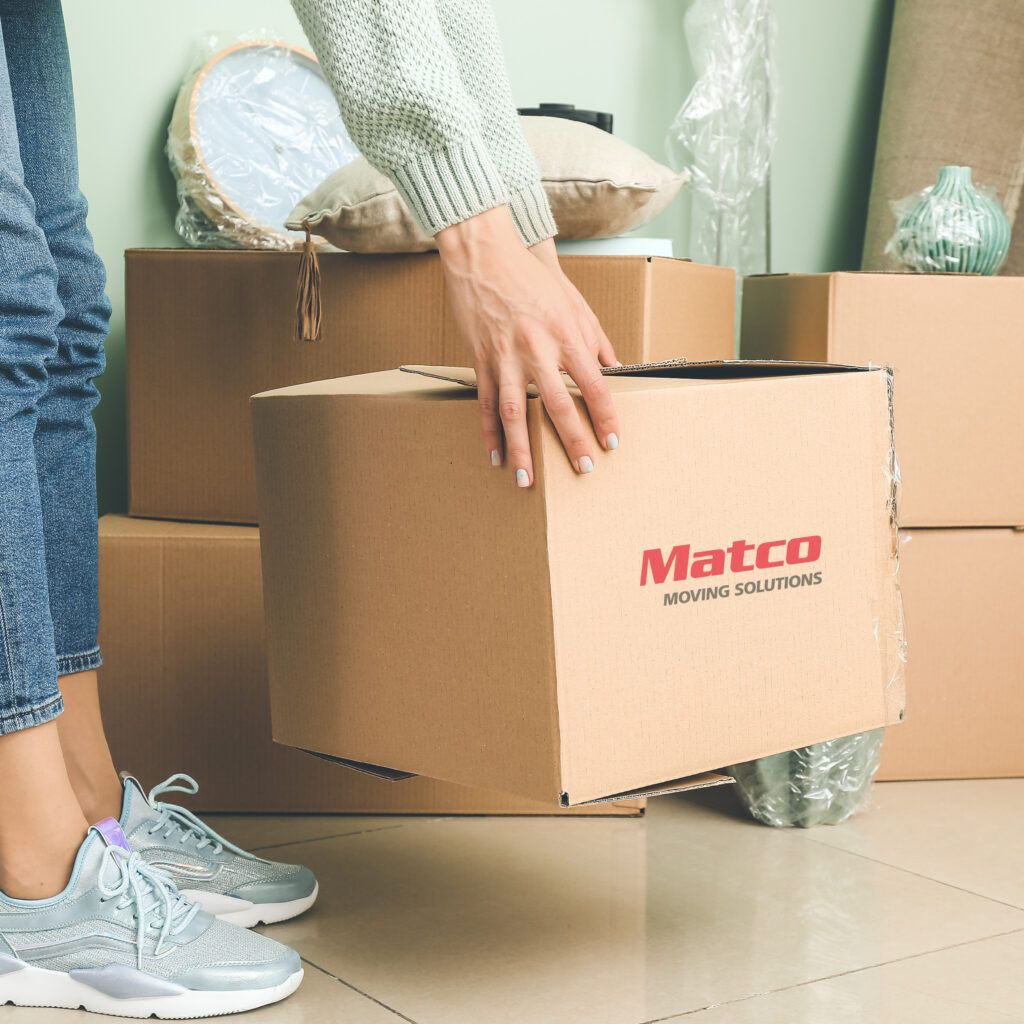 Matco's Local Moving Process in Edmonton
No move is identical. There are different details, requirements and timelines involved in every move. Here is a snapshot of our local moving process:
1.
Estimating Your Local Move in Edmonton
At Matco, we prioritize providing accurate quotes to avoid any unnecessary surprises throughout the local moving process in Edmonton. That is why we offer free virtual or in-home surveys. Our skilled estimators will need to get an idea of the size of your home, how much and what kind of items you want to move and the types of services you require. 
2.
Let's Get Planning
Once our team has created a list of items you are moving and the total weight of those items, we will provide you with an estimate. Next, we'll start looking at service dates and provide you with any additional steps you must take before moving day.
3.
Packing
Our local Edmonton moving team offers a variety of packing options. From full packing services where we pack your entire household, to partial packing services where we only pack special items like breakables, mirrors and artwork. Or if you are up to the task, we can supply you with a variety of new or gently used moving boxes.
4.
Loading
On moving day, our Edmonton Local Movers will arrive at your home with furniture pads, equipment, floor runners to protect your residence and the moving truck to start loading your shipment. Our team will protect all your furniture with pads and disassemble any large items that won't fit through a standard doorway.
5.
Transportation
Once your belongings are loaded onto the moving truck, we'll transport them safely to your new home. The transportation time will depend on the distance between your old home and your new home. 
6.
Delivery
Once the truck is filled with your belongings arrives, our Edmonton Local Movers will unload your furniture and boxes into your new home and assemble any furniture items we disassembled by Matco. 
7.
Unpacking
Matco's Local Edmonton Movers offer a full or partial unpacking service. We understand you decide where to place your belongings, that's why our unpacking service is designed to only place items on tabletops and surfaces so you can organize accordingly.
Edmonton Local Storage Services
Are your moving dates not aligning? Don't sweat it. Matco offers a variety of storage solutions. From daily storage on the moving truck to weeks, months or even years within our secure warehouses, we have a solution for you.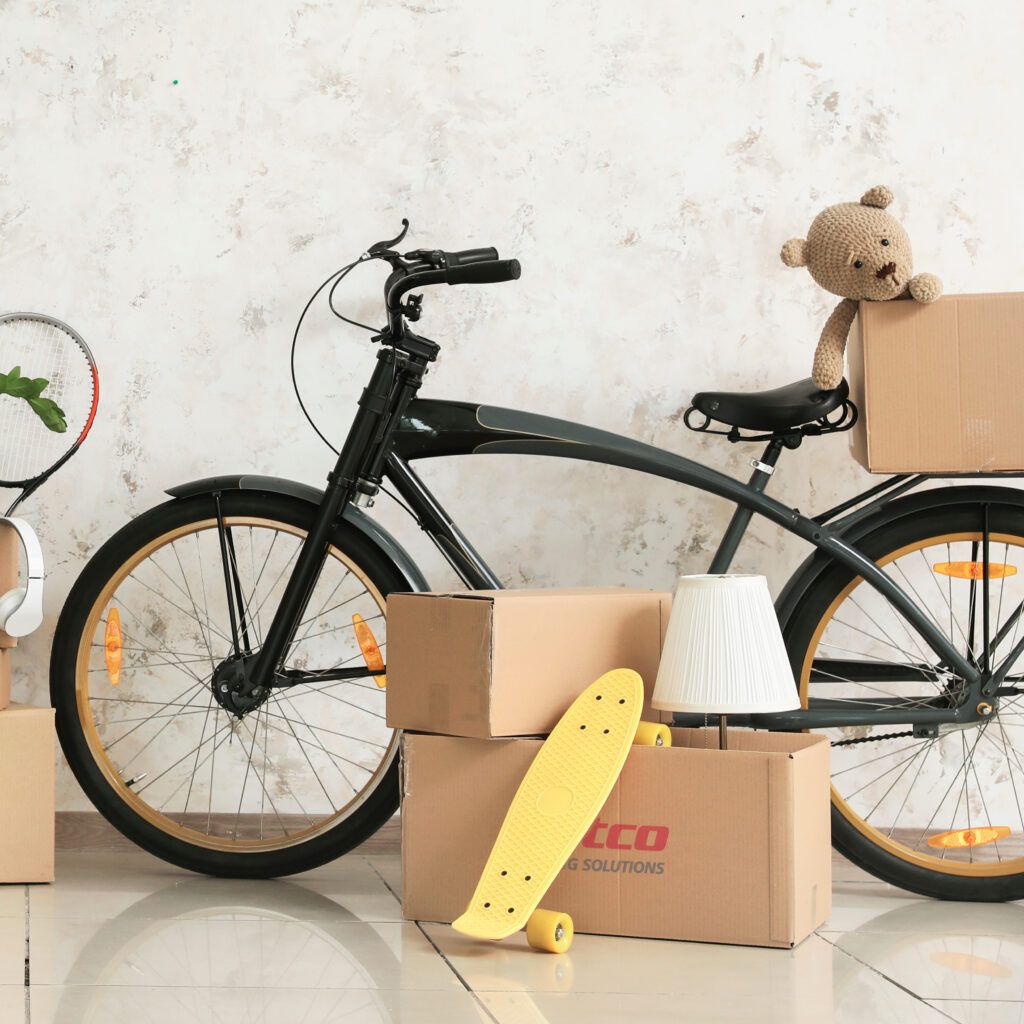 Edmonton Local Moving FAQs
Are local moves in Edmonton quoted by the hour? 
A local move in Edmonton is typically quoted based on the size of the move (total weight) and the number of trucks and labour required to service the move. From here, we would provide you with an hourly rate and how many hours we estimate it would take to complete the move.
Can I hire Matco to move furniture within my home?
Yes! Matco's local movers in Edmonton are trained to safely move household items within the home. This can be to another floor, a storage container, or onto your own truck or trailer.
Can Matco move my gym and workout equipment?
You bet. Matco's local moving teams in Edmonton can move gym equipment like barbells, benches, weight racks, treadmills, ellipticals and more. Any workout machines or equipment that requires disassembly, can be serviced through Matco's third-party service providers.
How do I safely pack my TV without the original box? 
Matco sells high-quality universal TV box kits for TVs ranging from 24" to 85". Not feeling up to the task? One of our trained packers can ensure your TV is safely packed for your local move.