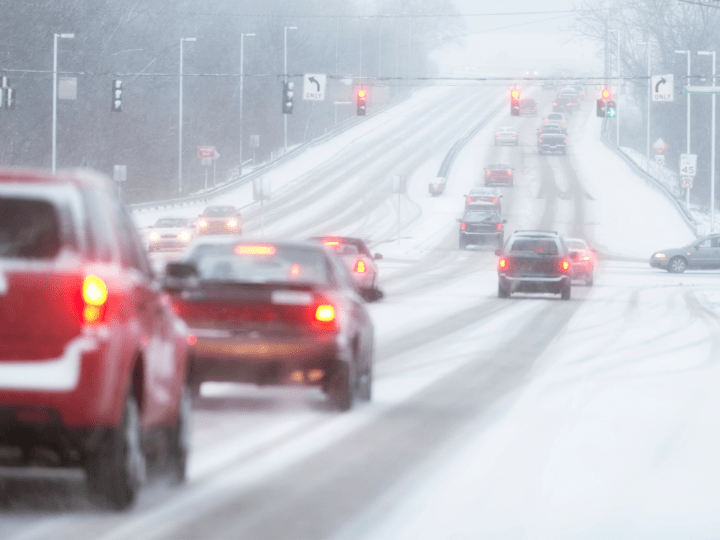 Moving is typically a stressful experience. Coordinating people, things, places, and services is a big job. Unfortunately, sometimes Mother Nature decides to make things worse by throwing bad weather into the mix. Ranging from a simple rainstorm to a full-blown blizzard, in Canada we tend to get the craziest weather at the worst times.
Here in Edmonton, the weather can change in an instant. That's why it's important to be prepared for every contingency and know what to do if the weather gets bad on moving day. Luckily, our Edmonton Matco home movers are experts in moving, especially during bad weather. This blog will prepare you to tackle your move during bad weather, ensuring you're prepared for any storm that comes your way.
Know Company Policy
There's no way of knowing whether or not Mother Nature will play nice on the day of your big move. If it feels like there's even the slightest possibility of a big storm on the big day, discuss your options with your trusted moving consultant. Some companies have policies against moving in bad weather, so be sure to find out before moving day.
Also, clarify what your moving company considers bad weather. A snowstorm in December is probably expected, but a big downfall in April could easily cause havoc! Your edmonton home movers will do everything possible to keep your move on track, but at the end of the day, safety will always come first.
Clear Your Driveway
If your move is being inconvenienced by heavy snowfall, it's important to clear a path that goes from your house to the moving van. Make sure that you continue to keep a safe path clear over the entire course of the move. Not only will it make things easier, but it will also make it much safer for those moving all your boxes and furniture into the truck.
Some moving companies may refuse service if moving in bad weather and the working conditions are unsafe. Make sure to lay down gravel, salt, or sand if your driveway or walkway are slippery. Notify your moving company if you live on a steep grade, so they can plan accordingly given bad weather.
Protect Your Belongings
Whether you're facing rain, snow or heavy winds, you want to make sure that your belongings are secured before trying to move them into the truck. Here are a few things you can do to keep your things from being damaged:
Be wary of cardboard. It has a tendency to soak up moisture like nobody's business. Slip a big plastic bag over all your moving boxes to keep them dry. Keep them out of the wind if possible, to prevent topple overs.
Wrap your clothing in large trash bags.
Use heavy blankets to protect your wooden furniture. Since wood is particularly sensitive to excess moisture, try to leave it inside until your movers are ready to get it on the truck.
Know When To Cancel
Every moving company has a breaking point when it comes to bad weather. If the roads are bad and moving becomes dangerous, it's better to reschedule. If you're moving in the off-season, rescheduling shouldn't take too long and your move should be completed within the next few days.
If you are moving yourself, this point is even more important. Professional Edmonton home movers are trained to the highest standards of safety and quality. Their many years of experience mean that they can handle less-than-ideal conditions with ease. Unfortunately, you likely don't have the same experience, and we want you to stay safe. Remember that your move can be done another day – risking injury or worse is never worth the rush.
Searching For Edmonton Home Movers?
Matco Moving Solutions can help you with your local,  long-distance or international move. We are a full-service moving company that is dedicated to delivering a stress-free and positive moving experience. We have locations in Calgary, Edmonton, Yellowknife, Whitehorse and Inuvik and over 55 years of moving experience and expertise.
Contact our Edmonton home movers today for a free moving quote and to learn how Matco can help you if you are moving in bad weather.
Share This Story, Choose Your Platform!