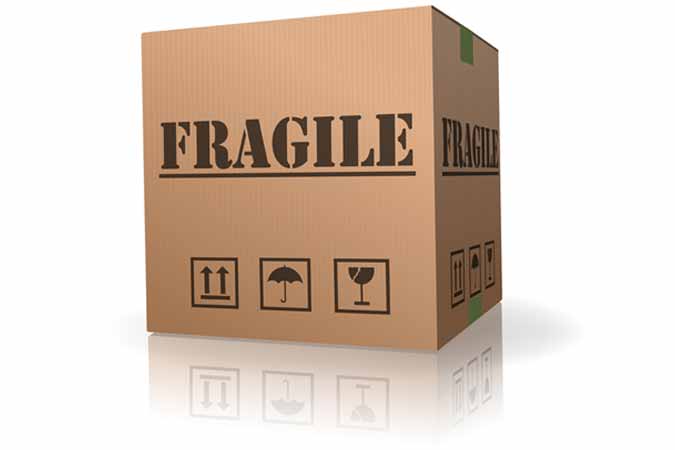 Packing is not a simple or quick task. It takes a great deal of time and can be one of the most stressful aspects of moving into a new home. Staying organized is the key to a stress-free move, and allowing oneself to enjoy the experience as much as possible.
At Matco Moving Solutions, we've been helping families and businesses with moving in Calgary and Edmonton for over 50 years, first opening in 1966 in Norman Wells. We are very experienced in moving fragile items, bulky items, and everything in between. We've established many organizational tips for moving that we hope you will find helpful, and one of the most helpful things you can do while packing is to label all of your boxes.
Essentials for Effective Labelling
It's very easy to put everything into boxes and be done with it, but this causes a great deal of confusion and difficulty when unpacking in your new home. We strongly suggest spending a little extra time packing up your possessions, to save time in the future.
Important Indicators: Handling instructions are tremendously helpful when moving. Whether you hire professional movers or do it yourself, it will be good to know if you are picking up a box of pillows, a box of exercise weights, or a box of fine china. Labels like "heavy", "fragile" and "this end up" will help ensure that you are treating your packages with the care they need. Most importantly, put these labels on the sides of your boxes, rather than the top, so that they can be seen even when boxes are stacked.
Colour Coding: Your move will be completed much quicker if you can establish which room a box needs to go in from a quick glance. Using quality markers in a variety of colours will ensure that your packages can easily be read, and dealt with.
Numbering: Along with colour coding, a numerical system can speed up the moving process as well. Obviously, there's no need to move box #1 first, but if you label box 1 of 5 and so on, you can quickly check that all the boxes for each room are in place and accounted for.
Communication: Whatever system works best for you will be best. You'll just need to ensure that your family is all on board. Many hands make light work, and setting up a system that the whole family understands will help speed up packing and unpacking.
Hire Professional Movers in Calgary or Edmonton
We hope that you find these tips helpful when you are planning your next move. Our experienced team of movers in Edmonton and Calgary are always available to help with your moving day and have the experience to ensure everything is moved quickly and carefully. We offer full or partial packing services if you do not wish to pack items yourself. If you do wish to handle all the packing on your own, we can provide top-quality supplies, including packing tape, bubble wrap and boxes for oversized items. Whether you wish to do your own packing or would like our assistance, our team will be able to pick-up and deliver your goods at a time that is convenient for you. Get a free quote online today or give us a call at 1-800-661-3618 to learn more about how our moving company can help you with your next move.
Share This Story, Choose Your Platform!