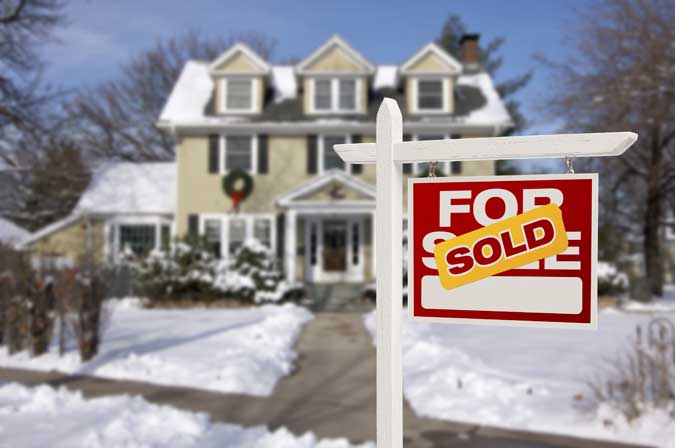 Old man winter is rearing his head in many parts of Canada with many cities and towns already getting snow. Moving in the winter does have its upsides; September to May is the low season for moving.
The downside to moving during the winter is that the weather can be unpredictable. One day the sun is shining and not a cloud in the sky, the next day there is a blizzard shutting down city streets. The best motto for winter moving is "be prepared", or hire a moving company – ideally a moving company that has the experience in moving at any season of the year. Here are some tips to keep in mind when planning to move in the winter.
Prepare the utilities in the new home before you move in
Before you move in, make sure you have electricity. Turn the hydro on a couple of days prior to the move to make sure everything is working well and ensure that your house is nice a warm when you get there. In the winter when days are shorter and nights are cold, you don't want to be without heat, warm water and lights.
Shovel and salt driveways and walkways
Prepare both your new home and current home by clearing driveways, sidewalks and walkways of snow. Salt or sand the areas you have cleared to avoid accidental slips. Be sure to check driveways and sidewalks first thing on moving day, just in case it snowed overnight and you have to do a little more shovelling. Clearing paths will facilitate a smoother move and prevent accidents. If you don't live in the city you are moving to, plan ahead and hire a snow removal company to take care of it for you.
Hire a moving company or get help from friends
If there were ever a good time of year to hire a professional moving company, especially in cities such as Edmonton and Calgary, it would be in the winter. Professional movers in Calgary, Edmonton, and surrounding areas can pack your belongings and load them into the truck quickly and efficiently, reducing the time you and your belongings have to be out in the cold. Also, everyday winter driving can be dangerous. Add the task of driving a large and unfamiliar moving truck down icy and snow packed roads and it becomes much more challenging.  Let an experienced moving company in Calgary, Edmonton, or surrounding area, do the job for you.
Pack sensibly
If packing personal belongings yourself, make sure to keep out winter supplies such as a shovel, ice scraper, salt, extra gloves, mitts, and hats. It's a good idea to store these items in your car, so you don't have to dig through boxes if there is a sudden snowfall.
Consider packing electronics that are sensitive to moisture and extreme temperature in a way that shields them from the extremities. When unpacking, let your electronics (televisions, refrigerators, washers and dryer), as well as other fragile items, acclimatize to room temperature before using them. The cold can cause them to crack.
Protect the floors
Protect the high traffic areas of both homes from snow, salt and water by placing and securing heavy cardboard or plastic sheeting on floors. This will keep the floors clean and prevent accidents on slippery surfaces. Keep extra towels on hand to clean up any messes or wipe down equipment.
Monitor the weather forecast for moving day
Keep an eye on the weather forecast for any undesired weather that can affect the move. Weather can change quickly in the winter. On moving day, periodically listen to weather reports as well as traffic reports to plan the best route to use.
Stay toasty with a warm cup of coco
Nothing warms you up faster than a nice cup of hot chocolate, tea or coffee. Whether you hire a moving company or get help from family and friends, it's always a nice treat to have a warm beverage on hand.
Matco Moving Solutions has 50 years of experience moving in winter
Matco Moving Solutions knows winter. Founded in the North. and with locations in Calgary, Edmonton, Fort McMurray, Hay River, Inuvik, Norman Wells, Yellowknife and Whitehorse, we have you covered! Contact us, or get a free quote.
Share This Story, Choose Your Platform!