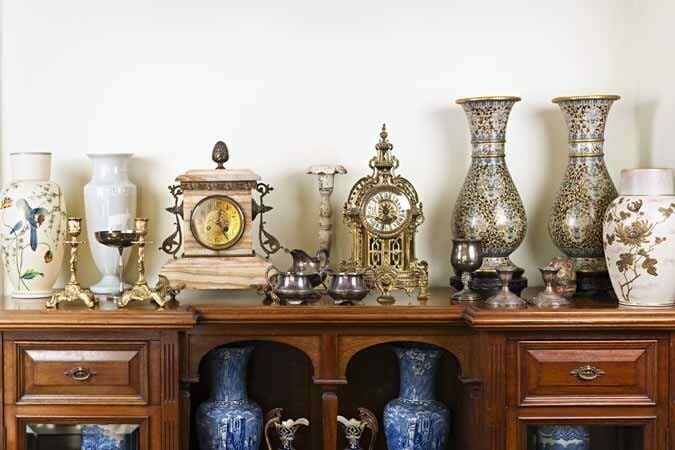 Glassware, electronics, art, china, and antiques all have one thing in common: they require extra care when moving. Whether you have an extensive antique collection or just one special piece, it is important to respect the fragility of these items when packing and moving. Even sturdy pieces that have made it through centuries may be susceptible to scratches or cracks when moved alongside other belongings.
Tips to Help You Pack and Move Your Antiques
Big, small, sturdy, or delicate, your antiques are irreplaceable. They may be family heirlooms or flea market finds. Either way, they should be handled with care and packed with caution. Follow these tips and work with seasoned movers in Calgary and Edmonton to ensure your antiques make it to their new home in perfect condition:
Protection: The right materials make all the difference when it comes to transporting antiques. When you begin the packing process, gather moving blankets, tissue, bubble wrap, cardboard, various sized boxes, and tape, so that you are prepared for every object you come across. Antiques should be protected according to the care requirements of the material. Glassware and China should be thoroughly protected with paper and/or bubble wrap before being placed in a protective box. Mirrors should be wrapped, covered in blankets, and perhaps reinforced with a protective layer of stiff cardboard. When packing art, one might roll the piece or pack it similarly to a mirror. Furniture may be covered differently depending on the size and material, but surfaces should be protected from other boxes and furniture that may cause dents or scratches during the move. Consider gathering some bungee cords to affix protective materials around odd angles or large items.
Special Crates: Certain items are oddly shaped or oversized. The right package can protect these pieces from dust, debris, and damages on moving day. Inquire with your residential movers about customized crate options. Pianos, music accessories, and unique furniture may be good candidates to have custom protection. There is usually an extra cost for the crate, but it is the most reliable way to ensure your large or unusual, one-of-a-kind antiques arrive safely.
Communication: It is important to inform your movers in Calgary and Edmonton about fragile and precious items before the move. Label the boxes accordingly, but also clarify how specific items should be loaded. Communication is key to ensure that everyone is on the same page and that every item is where it needs to be on the truck. From packing to unloading, establishing a system that allows valuables and delicate items to be properly placed and cared for will make the entire process go faster and smoother.
If you have a particularly unique antique and need a second opinion on the best way to pack and move it to your new home, speak with the team at Matco Moving Solutions. Our dedicated and experienced residential movers can provide guidance, tips, and materials that are necessary for a safe transition. From basic supplies to an organized moving day schedule, our movers can get the job done right for items new and old.
Trusted Residential Movers for Your Antiques in Calgary and Edmonton
Contact the professional movers at Matco Moving Solutions for a knowledgeable, fast, and affordable moving day. We take into consideration every aspect of your move to make the day less stressful. From speciality items like antiques to practical techniques such as the sequence of unpacking, we have done it before and would be happy to help you move house.  Rely on us for over 50 years of experience and a breadth of services including packing and storage solutions for every type of item and home.
Request a free quote online for your antiques and all your belongings. Call us today at 1-800-661-3618 and one of our professional movers in Calgary or Edmonton can answer your questions and schedule your moving day.
Share This Story, Choose Your Platform!