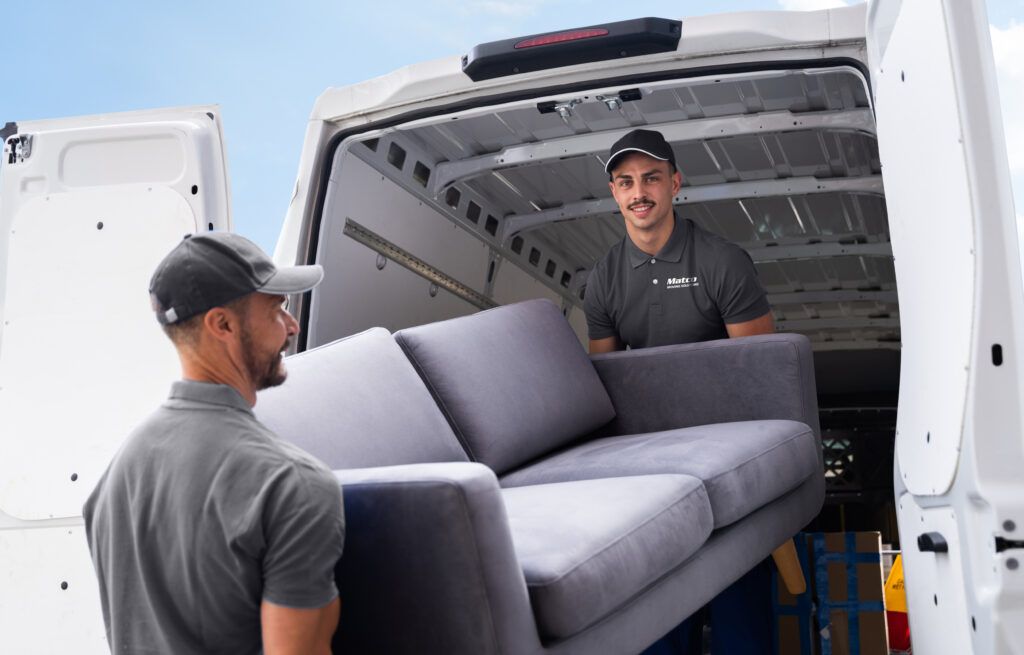 Moving to a new city or town, especially over a long distance, can be an overwhelming and daunting task. However, with the assistance of professional long distance moving companies, the process becomes more manageable and efficient. In Edmonton, there are numerous reputable long distance moving companies that offer essential services to ensure a seamless relocation experience. In this blog, we will explore the key services provided by long distance moving companies in Edmonton, highlighting their benefits and how they can simplify your move.
Comprehensive Moving Planning and Coordination
A reliable long distance moving company in Edmonton understands the importance of thorough planning and coordination to ensure a move is successful. They will work closely with you to create a customized moving plan tailored to your specific needs. This involves assessing the size and scope of your move, determining the necessary resources, and establishing a timeline for the entire process.
The long distance moving company will handle all aspects of coordination, including organizing packing materials, scheduling your loading and delivery dates, and arranging all the transportation logistics. Their expertise in efficient planning minimizes the chances of delays or disruptions during the move, giving you peace of mind.
Professional Packing Services
One of the most time-consuming and physically demanding tasks during a move is packing. Long distance moving companies in Edmonton like Matco offer professional packing services to alleviate this burden. Experienced packers are skilled in efficiently and securely packing your belongings, ensuring they are protected during transit.
Professional movers use high-quality packing materials and techniques to safeguard fragile items, such as glassware, electronics, and artwork. They will also label each box clearly, making it easier to unpack and locate items in your new home.
Transportation and Storage Solutions
Long distance moving companies in Edmonton have the necessary equipment and fleet of vehicles to transport your belongings safely and securely. They employ trained drivers who are well-versed in navigating long distances and handling various road conditions.
Additionally, reputable moving companies in Edmonton often offer storage solutions for those who require temporary or long-term storage. Whether you need to store your belongings before or after the move, these companies provide secure storage facilities equipped with climate control and advanced security systems.
Furniture Disassembly and Assembly
When moving large furniture items, disassembling and reassembling them can be a time-consuming and challenging task. Professional long distance moving companies in Edmonton have the expertise to handle furniture disassembly and assembly efficiently.
Their trained movers will carefully disassemble your furniture, ensuring all parts are properly labelled and safely packed in a designated set-up carton. Upon reaching your new home, they will reassemble the furniture, saving you valuable time and effort.
Insurance Coverage and Protection Plans
Accidents can happen during a long distance move, and it's important to protect your belongings from potential damage. Reputable long distance moving companies in Edmonton provide protection options to safeguard your possessions during the entire moving process.
Professional moving companies in Edmonton also offer different levels of coverage, allowing you to choose the option that best suits your needs.
Conclusion
Relocating over a long distance can be a complex endeavor, but with the assistance of a professional long distance moving company in Edmonton, the process becomes significantly easier. From comprehensive planning and coordination to professional packing, safe transportation, and furniture assembly, these companies offer essential services to simplify your move. Additionally, their protection plans ensure that your belongings are protected throughout the move.
By entrusting your move to a reputable long distance moving company, you can focus on settling into your new home, knowing that the logistics of your move are being expertly handled.
Partner With Matco For Your Long Distance Move
Matco Moving Solutions can help you with your local, long-distance or international move. We are a full-service moving company that is dedicated to delivering a stress-free and positive moving experience. We have locations in Calgary, Edmonton, Yellowknife, Whitehorse and Inuvik and over 55 years of moving experience and expertise.
Contact us today for a free moving quote and to learn how Matco can help you with your next move.