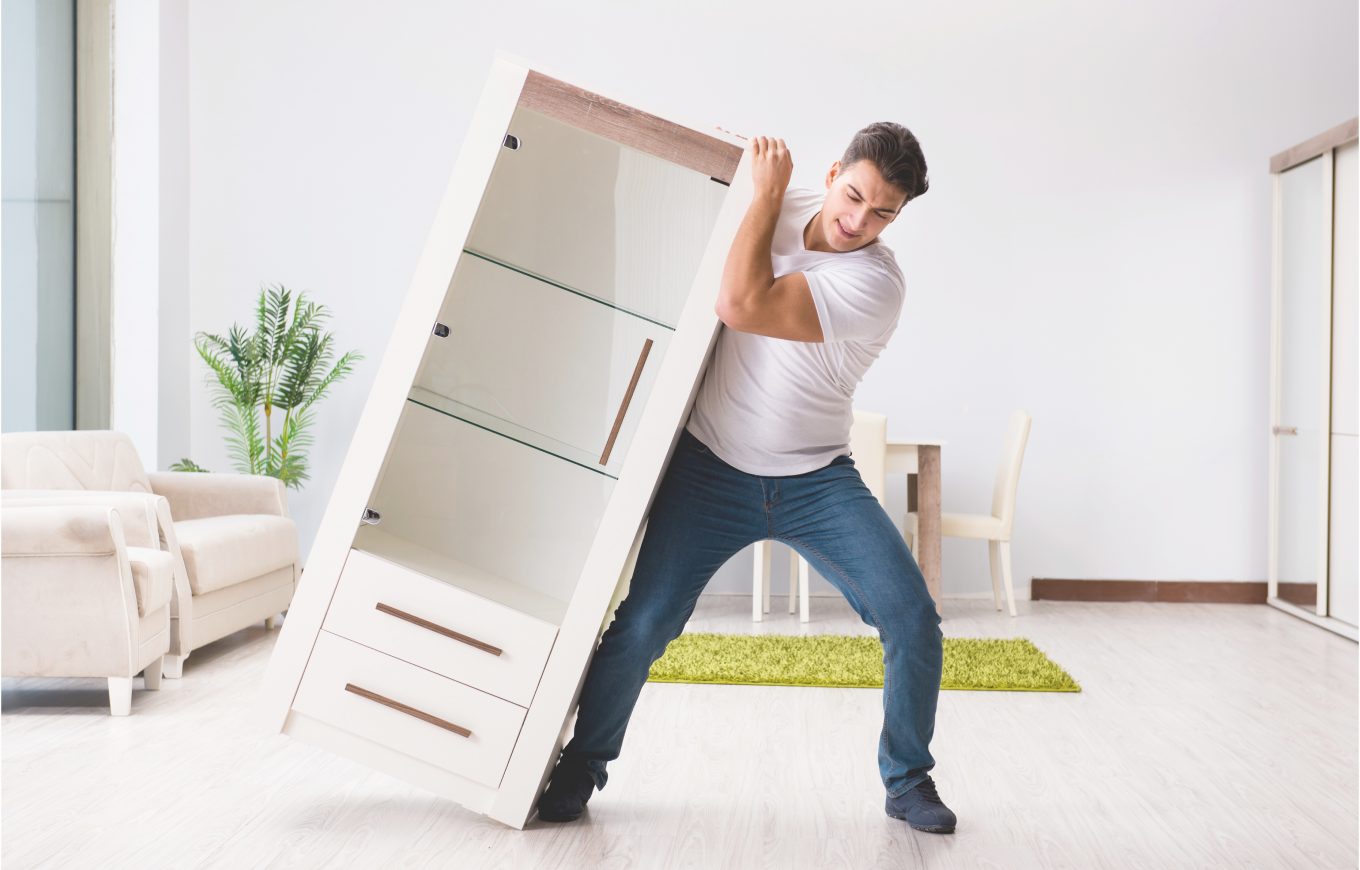 Moving is familiar to most of us; whether it's leaving home or making room for new family members, moving is an exciting part of life. However, as natural as it may be, that doesn't mean we always get it right.
Between home moving, office moving, or restaurant moving, in one way or another, most people have been involved in some sort of moving process. Packing boxes of books and clothes are straightforward, but the process gets more complicated as items grow in size (have you ever wondered how you would get a full-size sofa out a patio door?). Edmonton Movers like Matco are experts in moving things big and small, with a focus on reducing injury and increasing efficiency. Below we'll share some tips on how to move large furniture and how Matco's furniture movers can help!
The Measuring Tape: Your New Best Friend
The first step in moving large furniture is figuring out if it needs to be disassembled, or if it can stay in one piece. Pull out the measuring tape to see if your piece will fit through doors and hallways, or if it will need to be broken down. As an additional consideration, make sure the furniture item isn't too heavy – consider breaking extra bulky items down into more manageable pieces to avoid physical strain and damage.
This isn't a tip just for the "do-it-yourselfers", even professional furniture movers will break down large, heavy, or bulky items to make them more manageable. In some instances (such as when items are being loaded onto a cargo plane) it's necessary to break them down to fit through the plane doors (or more likely, around that one tight corner in your hallway).
Clear a Path for Your Edmonton Movers
Moving bulky furniture likely means you'll be focused on the effort it takes to move and carry them. The last thing you want is to step on a piece of lego (ouch!) or bump your foot on the coffee table. Make sure to clear the path of any unnecessary objects – including wall hangings like pictures and mirrors that are likely to get bumped and broken. If you hire furniture movers, they will usually require you to take down wall hangings anyways.
Also, make sure that the floors are clean and slip-free, or covered in protective coatings to reduce the chance of damage. This is especially true if your move is during the winter when snow and mud will likely be tracked in.
Empty It Out
If you're moving storage units like dressers, armoires, or china cabinets, you probably have them stuffed full. Make sure to empty the contents of your item before moving. Remove drawer pulls, furniture legs, and any protruding knobs. Tape drawers and doors shut so they don't swing open (if it's not possible to remove them altogether). These steps will reduce the likelihood of damaging the inner contents, reduce the total weight, and prevent little bits from getting caught during the move.
When you hire Edmonton movers, you can pay for packing services as part of your full-service move. This means you don't have to worry about emptying drawers or removing knobs – the furniture movers will handle all the packing and unpacking. All you have to do is let them in, and rest assured that your move is being handled by the best in the business!
Protect Your Goods
It's important to create a barrier between your items and walls or other furniture. Wrap the furniture tightly in moving pads or bubble wrap, preventing damage such as nicks and scratches.
If you aren't sure of the best method to protect your furniture, ask your moving consultant for tips and tricks. Also ask if they resell used packing materials, potentially saving you money on things like bubble wrap or packing paper!
Get the Right Tools
Moving furniture doesn't just depend on brain and brawn – having the right tools for the job will reduce strain and allow for a simplified, efficient process.
Furniture Dolly:
Perfect for moving boxes or large and awkwardly shaped items. This will take the stress off your knees and back, while also speeding up the moving process.
Stair Rollers:
Used to easily roll heavy items downstairs, best when used by more than one person. Great for multi-level houses!
Glides/Sliders:
Plastic disks that help you push heavy furniture across the floor without damaging the floor or furniture.
Plan It Out
Before your items reach their final destination, decide where they'll be going. If you're moving into a house, clearly lay out where all the large furniture will be going, which beds go to which rooms, etc. This way, the movers can bring items to where they belong, and you won't have to continue to shuffle things around after the fact.
Furniture movers work best when they can move quickly and efficiently. Without a game plan, the moving process can get delayed; if you're hiring movers by the hour, it's easy to see how this is best to avoid.
Looking for Furniture Movers in Edmonton?
Matco Moving Solutions can help you with your local, long-distance or international move. We are a full-service moving company that is dedicated to delivering a stress-free and positive moving experience. We have locations in Toronto, Kitchener, Calgary, Edmonton, Yellowknife, Whitehorse and Inuvik and over 55 years of moving experience and expertise.
Contact our furniture movers in Edmonton for a free moving quote and to learn how Matco can help you with your next move.