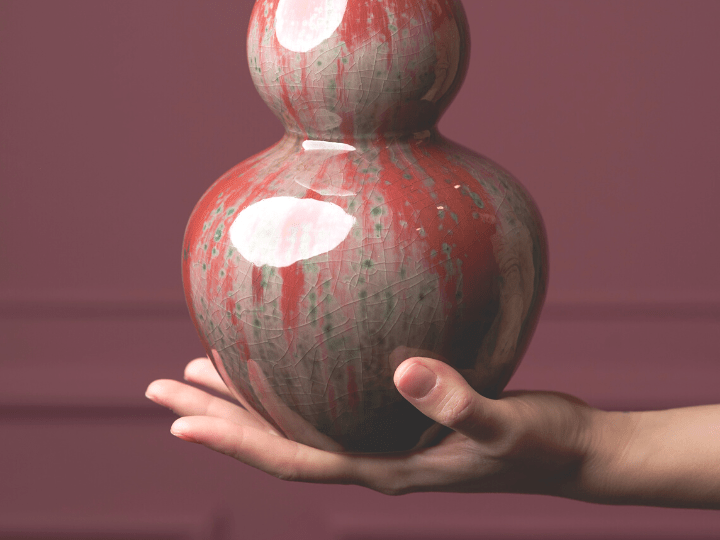 Moving can be a massive undertaking and take weeks, or even months to prepare for. Thankfully, Edmonton local movers exist to help you with moving in numerous ways. From setting up your pre-moving plan to partial or full-service packing, we can help you ease the challenges of moving.
One of the biggest dilemmas for families with limited experience in moving is figuring out how to safely transport their breakables. Family heirlooms, instruments, or expensive electronics require a delicate touch, and it isn't always intuitive how to wrap them. In this article, we cover the tried and true methods for packing your most fragile items.
Mirrors
Place a layer of bubble wrap around the entire mirror followed by a layer of corrugated cardboard. Place the wrapped mirror inside a carton or moving pad, ensuring it's held securely in place and doesn't slide around. As an added precaution, some people like to use strips of packing tape to make an X over the glass, allowing for fewer loose shards should the mirror break.
Local movers in Edmonton have special boxes called mirror cartons for packing mirrors or artwork. These containers are made of thicker cardboard to better absorb the shock of a drop or bump, making it less likely for breakage or damage to occur. When using a mirror carton, ensure that there aren't any gaps or space in the box for items to slide around. Breakage occurs when items are loose and can move with sudden jolts; fill the empty space with extra bubble wrap, packing paper, or packing peanuts.
Glassware
Start by taking a box (smaller is better) and filling the bottom with a layer of packing peanuts or scrunched-up balls of packing paper. Wrap each piece of glassware in a sheet of packing paper and then place each item side up within the box. It is important to place items like cups and bowls upright in their strongest position. If these items are packed on their side, a break is more susceptible to occur as their weak points are exposed. When no more glasses will fit, fill the empty spaces between objects with more peanuts or balled-up paper. Add a final layer of filler on top, then seal the box closed.
Ensure you label the box as "FRAGILE" and use directional arrows to signal the top of the box. China cartons are specially designed to be used for dishware. The thicker cardboard is stronger (to support the weight) and absorbs the shock instead of transferring it to the dishes inside.
Electronics
The very best way to pack up your devices is to use their original packaging. Following that, the next best thing is to get a moving box and fill it with packing peanuts. Wrap your device in bubble wrap, first ensuring that all removable components are taken off. Keep loose parts in a sealed plastic bag and place everything within the box. A layer of packing peanuts should be placed on top, ensuring a tight fit for your device.
If you're moving a TV, and don't have the original box, Edmonton local movers can provide appropriately sized TV boxes for your packing needs. Again, make sure any loose spaces are filled with packing materials, and keep the screen of the TV protected with a soft cloth or sheet.
Lamps
The thing to remember about lamps is that you should remove the bulbs and shades before you pack them. With the shade and/or bulb fixed to the lamp, there is an increased risk for damage as there are more exposed weak points. By removing both the shade and the bulb, they can be wrapped to their unique shape and fully protected.
You should also wrap up cords and keep them spooled with twist ties or tape. If possible, removing the post from the base would also decrease the potential for breaks and damage to the cords. By having the four different pieces, you have more control over how to store, protect and adjust the items in the box. Use a layer of bubble wrap to protect bases, and go to your packing peanuts once again to fill up empty spaces within the moving box.
Finishing Touches
Edmonton local movers always take care when handling your precious belongings, but an extra identifier goes a long way to ensure the most valuable pieces are the most protected. Boxes of books or clothes can easily be stacked high, but boxes containing heirloom china will be treated in a more protective manner. As a final step, be sure to label all boxes containing breakable items. A simple note on the box with a marker stating "breakable, this side up" is an additional precautionary step to take. This way, you know to take extra care while storing or moving these boxes.
Moving? Hire the Best Local Movers in Edmonton
Matco Moving Solutions can help you with your local, long-distance or international move. We are a full-service moving company that is dedicated to delivering a stress-free and positive moving experience. We have locations in Calgary, Edmonton, Yellowknife, Whitehorse and Inuvik and over 55 years of moving experience and expertise.
Contact us today for a free moving quote and to learn how Matco Edmonton local movers can help you with your next move.
Share This Story, Choose Your Platform!