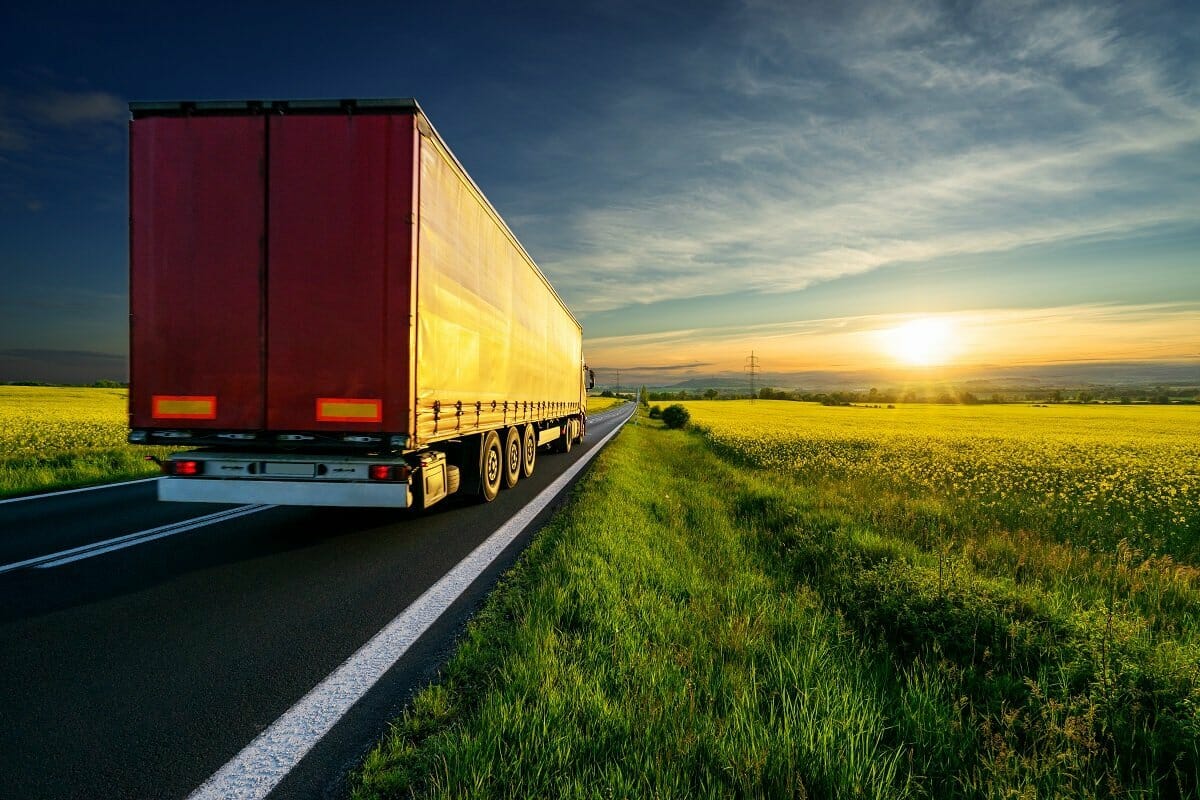 There are many things to consider and plan for when making a long distance move. But planning for a big move doesn't have to be stressful. This article will cover 5 common mistakes long distance movers often see people make and the best ways to avoid them.
Mistake #1: Booking Your Long Distance Moving Date Too Late
The earlier you can schedule your long distance move in advance, the better the outcome will be. When you schedule ahead of time, you have a greater chance of securing the dates you want. Once your move is booked, you can start planning other important items like travelling and accommodations, ensuring your other dates fall into the time your shipment is in transit.
Long distance movers such as Matco Moving Solutions will guarantee your packing and loading dates at the time of booking. They will also provide you with a Transit Time Guide (TTG), which is a range of dates your shipment will deliver within. When you move with Matco, you will be provided with a personal Move Manager who will track and keep you informed on the status of your shipment.
When you're deciding when to book your move, remember that the summer months and Christmas season are the busiest times of year to move. This means that these dates book up very quickly, and you could be left without a desirable date. Moving in the off-season usually means greater flexibility in booking your date and, typically, a faster transit time. Ideally, you should start thinking about your moving date about 6 months before you actually want to move and get in touch with a moving consultant soon after!
Mistake #2: Underestimating How Long It Takes To Pack
Once you receive your room-by-room inventory from your long distance mover, you'll probably start to formulate an estimate of how long it will take you to pack. It's a good idea to tack on a few more hours to that initial estimate so that you're not frantically packing the night before your moving day. It's common for customers to call their moving company a few days before the move and ask for packing services. Typically, the movers can accommodate you if there is enough notice, but it's a good idea to book packing services when you schedule your move dates.
A great service long distance movers offer is packing. Typically you can choose between a full-service pack or a partial pack. Movers can come in a day or two before moving day and pack up your entire house. Depending on the packing services you choose, the movers will supply the boxes, tape and paper and professionally pack and secure your items.
When you plan your long distance move, remember that the cost is impacted by distance and weight. Distance is hard to change, so take this opportunity to consider exactly what you need to keep and what can be left behind.
Mistake #3: Not Taking Time To Declutter & Donate Items Before Packing
A major reason why you should set aside a large amount of time for packing is that you'll want to decide which items you might want to donate or sell prior to moving. A smaller inventory of items to be packed will result in your move being completed faster and at a lower cost.
A move is a wonderful way to declutter and donate items you no longer need for your new home. We suggest making 3 piles: one for "donations", another for "selling", and the third for "items to keep".
Depending on the length of your long distance move, consider whether it is economical to move your furniture, or to purchase new at your destination. Solid wood pieces are expensive and usually make sense to move, whereas Ikea furniture actually isn't designed to be moved; it's more likely to fall apart during the stress of moving and is often cheaper to repurchase at your destination. If you're moving across town, this shouldn't be a huge issue, but definitely, something to consider when moving across the country.
Mistake #4: Failing To Communicate Your Move to Your Neighbors
It's common courtesy to let your neighbours know when you'll be moving so that they can prepare for any noise or packing logistics which may occur once the moving truck and team arrive. This is even more important for your neighbours at your new home. Take the time to introduce yourself and give them advance notice when possible. This courtesy will set the tone for your relationship with your new neighbours.
One important logistic during a move is parking and street access. If you have a large driveaway, that should be enough room for most moving trucks. However, if you don't have a driveway or the street access is extremely limited and narrow, your moving company will need to send in a shuttle to pick up your items, before placing them on a large tractor-trailer. Consider asking your neighbours if you could use their driveway space during the move to avoid the need for constantly moving vehicles.
Mistake #5: Not Considering Storage Options Before Your Long Distance Move
Depending on your long distance move, you'll likely find storage services to be a helpful part of your moving experience. You might encounter challenges with your possession date, with your lease, or you might not have found a home yet. When discussing your long-distance move with your moving consultant, it's a good idea to inquire about their storage services.
Many long distance movers offer climate-controlled, secured storage options. This reduces hassle on your end, and lends peace of mind, knowing that your items are safe and sound in the time before arriving at your house.
On the Search for Long Distance Movers? Choose Matco.
Matco Moving Solutions can help you with your local, long-distance or international move. We are a full-service moving company that is dedicated to delivering a stress-free and positive moving experience. We have locations in Toronto, Kitchener, Calgary, Edmonton, Yellowknife, Whitehorse and Inuvik and over 55 years of moving experience and expertise.
Contact us today for a free moving quote and to learn how Matco can help you with your next move.