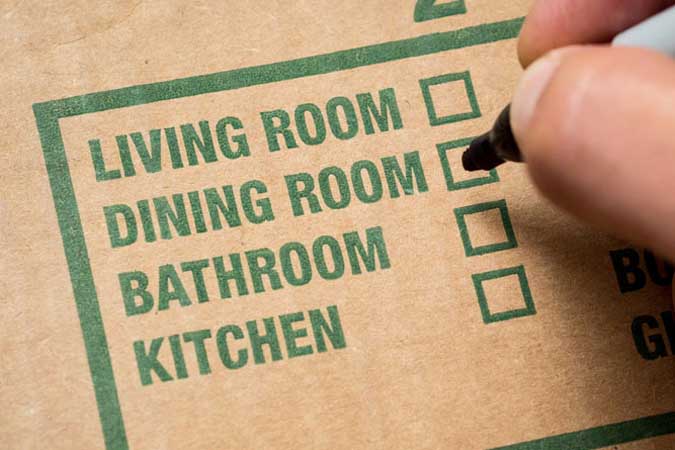 Packing isn't a process that most people are looking to repeat after moving. For professional movers though, it is a part of daily life.
Helping countless families and individuals move each year, it becomes obvious when we see clients struggle because they do not have much experience packing. Luckily, Matco Moving Solutions is here with easy tips to help you avoid making some of the most common packing mistakes. Contact us today to learn more about our moving company in Edmonton and Calgary, and read on before you start packing to keep your belongings safe and moving day easy.
Packing Tips: 3 Common Mistakes to Avoid
Make packing, moving and unpacking a breeze by doing a little planning and avoiding these packing errors:
Not Having a Plan: It can be tempting to just start throwing things into boxes. Unfortunately, a haphazard effort can result in damaged or lost belongings and a scramble at the end of the packing process. Don't just start with items that are visible or easy to access. Instead, begin your packing process with rooms that you use less frequently, leaving the essential kitchen, bathroom and bedroom items for last. Decide which items you will want to have access to until the end and create a list of your 'essentials pack'. For example, a change of clothes, towels, linens, kettle and a few dishes may be nice to have access to upon departure and arrival on moving day. Determine what breakables will take extra time and effort to pack and schedule your time accordingly. Don't try to take on your biggest room or most delicate belongings in the hour before the moving truck arrives!
Going It Alone: It can be difficult to accept assistance, especially when it involves all of your valued possessions. Packing alone is a huge undertaking and can quickly lead to stress, burn out, physical injury or damaged goods. Hire the help of professional residential movers to make your moving day go smoothly and enlist the help of friends when wrapping up your fine china. You will likely face a few long nights of solo packing anyway. If you have one ahead of you, consider putting on a favourite album or film to make packing more fun.
Get Organized – Label your boxes, organize your goods by room, and try to be strategic to make unpacking as easy as packing. Consider purging your belongings before the move so that you have less stuff to transport. Being organized will also help you evenly distribute your heavy objects, give you time to dismantle furniture, and allow you to pack things properly so that things don't become damaged or slide around in a hastily packed box.
Hire an Edmonton, or Calgary Moving Company
Once the packing is all done, you can rely on Matco Moving Solutions to transport your belongings. Our friendly and professional movers in Calgary, Edmonton and throughout Alberta and the North, have years of experience and can help get you settled at your new place quickly and easily. Schedule your moving services today and check one more item off your to-do list! Still feeling overwhelmed about the big move? Take a look at our website for more online moving resources or contact a member of our team to take the stress out of packing and moving.
Matco Moving Solutions has professional movers in Calgary and Edmonton. Get a free quote today or reach us at 1-800-661-3618 to learn more about how our moving company can simplify your move and make the big day as stress-free as possible.
Share This Story, Choose Your Platform!