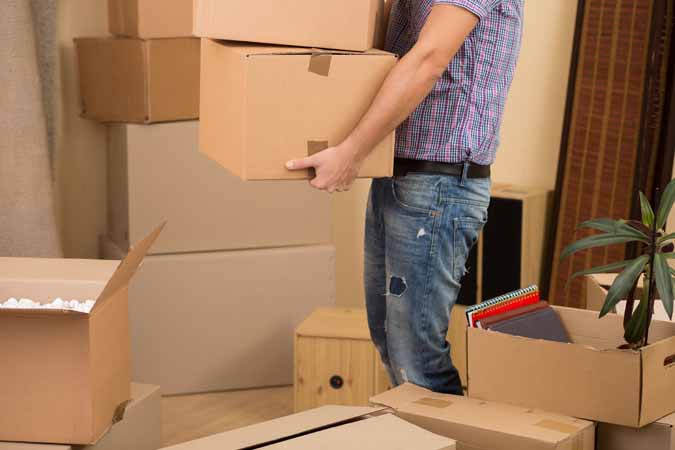 Most people put a lot of time and energy into packing. Getting organized, purging unwanted belongings and bubble wrapping breakables get a lot of attention, but unpacking is often considered as an afterthought.
After years of moving residents of Calgary and Edmonton, Matco Moving Solutions has seen how strategic unpacking can make a world of difference on and after moving day.
How to Unpack After Your Move
Make unpacking as painless as possible and get settled into your new home quickly with these unpacking tips:
Take It Slow – It can be tempting to tackle everything in 24 hours, but you will save yourself some stress and exhaustion by accepting that you won't be settled in for a little while. Try to enjoy the transition stage and get creative as you start thinking about how you can use the blank canvas of your new living space.
Be Strategic – Aim for the essentials to make unpacking stress-free. You'll need to eat, bathe and sleep, so find the things you'll need for those activities before getting distracted by your photo albums and paintings.
Kitchen Tips – Get the kitchen set up to a functioning level. Resist the urge to completely unpack the kitchen until you have time to consider the best place for everything. Get plates, bowls, cutlery and basics, like a kettle and toaster, set up so that the family members can grab a snack, congregate and replenish as they tackle the other rooms in the home.
Bathroom Tips – Make sure the plumbing works soon after arriving so that you aren't left with an unpleasant surprise late at night. Unpack your shower essentials and towels and linens so that you can shower after a long day of moving. If you are moving with children, set up a communal bathroom first. If not, go straight for the master bath and get that setup.
Stay Focused – Handle one room at a time and set them up to be liveable before moving on. While things still may not be placed exactly as you want, ensure there is room to walk easily throughout the home and that boxes that haven't been attended to yet are not obstructing safe mobility.
Hire Professional Calgary Movers for a Stress-Free Moving Day
You can count on Matco Moving Solutions for our moving expertise. If unpacking is not your thing, we provide partial and complete unpacking services. We offer a range of local and international moving services, from residential to commercial moves. Our team of friendly professionals can help no matter the scale of your move. Check out our website for more online moving resources or contact a member of our team with your questions.
Matco Moving Solutions has movers in Calgary, Edmonton, Fort McMurray and throughout the North to make your moving day smooth and quick. Get a free quote today or reach us at 1-800-661-3618 to find out more about our moving services.
Share This Story, Choose Your Platform!