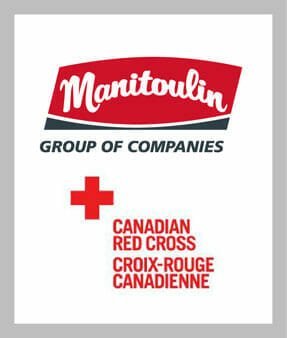 Mississauga ON – On May 3rd, massive wildfires triggered the largest fire-related evacuation in Alberta's history.
Tens of thousands of people were forced to leave their homes in more than 12 communities, including Fort McMurray, in which Manitoulin Group of Companies has a terminal.
"Thankfully, our regional manager in Fort McMurray has confirmed that all of our staff and their families are safe," said Don Goodwill, president, Manitoulin Group of Companies. "However, we cannot imagine the sense of loss and sadness this devastating disaster has caused and our hearts go out to all those impacted. We are committed to supporting our staff and their families in Fort McMurray and others affected by this tragedy and are working closely with various agencies to provide assistance where we can."
"Our Fort McMurray terminal is intact but closed temporarily," said Goodwill. "We are monitoring the situation closely and plan to re-open as soon as we get permission from the authorities to re-enter the city. We have resumed service to the oil sands sites north of Fort McMurray and are accepting pick-ups throughout our network for shipments to Fort McMurray and surrounding areas. We are using our extensive terminal network in Alberta to safeguard any shipments awaiting delivery."
Manitoulin Group of Companies has initiated an aggressive fundraising campaign among its staff across the country through the Canadian Red Cross. This initiative will also involve financial support from the Smith family who is establishing a matching program for staff member donations contributed up to May 31, 2016.
"We are encouraging our staff to donate generously and we are actively exploring how Manitoulin can assist in a practical sense with immediate needs, and/or in longer-term efforts to help rebuild lives," said Gord Smith, chief executive officer, Manitoulin Group of Companies.
Share This Story, Choose Your Platform!