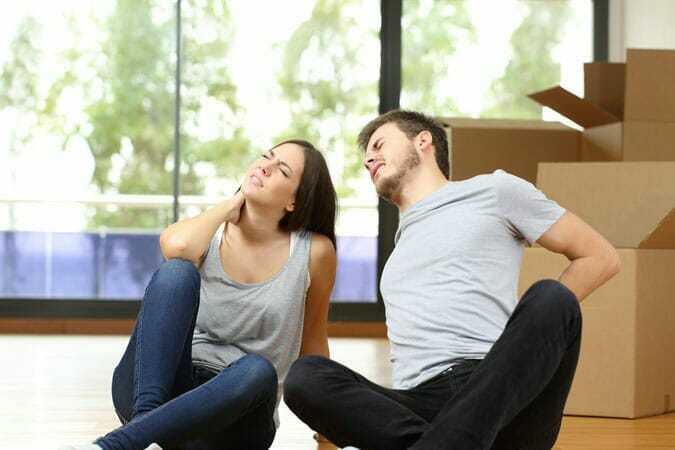 Buyer beware when looking to hire a moving company. Whether moving a home or office, you have to be careful with whom you choose to move your things.
Your belongings are important to you and must be entrusted to a reputable moving company. Unfortunately, the moving industry has many fly by night, scam movers who take advantage of people by adding charges after the move and holding belongings for ransom. Matco Moving Solutions has some tips on what to look for in a quality mover.
The number of years the moving company has been in service
A good moving company in the Calgary area has been in business for several years. The moving industry is competitive and to be successful, a company must consistently deliver quality services. It also means the mover has the knowledge, equipment and trained professionals to successfully perform moves.
Positive reviews from customers
Go on the internet and check for customer reviews. Many moving companies post testimonials on their websites. Check the Better Business Bureau for reviews as well as the company's rating. Contact companies with an A+ rating.
Insurance
A reputable mover will have valuation protection plans. Ask the moving company to provide details on the protection options and what is covered and what is excluded.
Also, make sure the mover has a Workers' Compensation Board certificate. If the moving company does not have this certificate and someone is injured during the move, you may be responsible for paying for it.
The moving company should be licensed
All moving companies should have a business license. Ask the moving company for their license number and check its validity.
Good references from previous moves
Ask the moving company for three references of past moves they have completed.
Participation in Professional Associations
Reputable movers belong to professional associations that have criteria for membership. Check associations such as the Canadian Association of Movers, the International Association of Movers, Canadian Employee Relocation Council and the local Chamber of Commerce.
Value vs Price
If the price is too good to be true, it probably is. Disreputable movers will provide a low ball estimate. Then on moving day, the mover starts adding charges and inflating prices. Have the moving company come to your location for an estimate. During the estimate make sure to show the movers everything that needs to be moved and packed. Have at least three companies bid for your move and get them to send you a formal quote in writing.
Trust Matco Moving Solutions for your next move
Moving does not have to be a stressful time. Follow these tips and choose a reputable moving company. This is a big decision, so take time to do thorough research and don't base your choice on price alone. Matco Moving Solutions is a moving company located in Calgary, Edmonton, Fort McMurray, Whitehorse, and throughout the Northwest Territories. Get your free quote today!
Share This Story, Choose Your Platform!