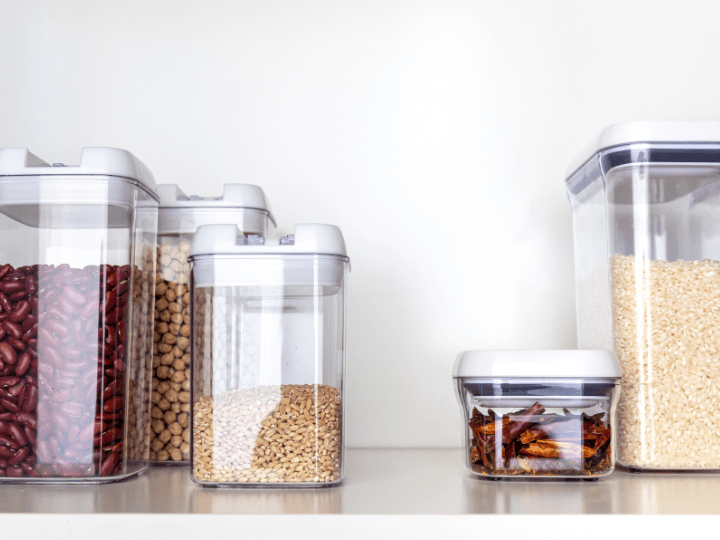 If you're planning out the logistics of your upcoming move, one thing you'll need to consider is what to do with your food items. Not only are there the things in your fridge and pantry to think about, but many of us also have one or more freezers stocked full of frozen foods.
Groceries are expensive, but the majority of local movers in Edmonton won't transport perishable items. This article will cover the best ways to pack food for moving, saving you money and reducing waste!
Packing Pantry Items
When moving food, pantry items are the easy part. Glass jars should be packaged like typical breakable items – wrap in paper and place upright in a box of crushed packing paper for padding. Canned goods are less of a worry but do need special attention. When packing, be sure to not overload the box as canned goods can be quite heavy to transport.
When moving in the cold Edmonton winters, opting to consume the items is the simplest option. Matco Moving Solutions, along with other moving companies, will not move boxes with canned or jarred goods in the winter. These items are susceptible to deformation, opening or potentially exploding in sub-zero temperatures.
Dry pantry items such as cereals or rice can be easily packed into moving boxes, and don't require much padding or special attention. Be careful not to overpack boxes so they aren't too heavy to lift into your car. Packing food for moving is also a great opportunity to go through your pantry items and check for any expired or old food. We all have a can of tuna from 2012 in our pantries, and this is the perfect opportunity to reduce weight ahead of the move.
Consume Perishables Before You Move
Depending on how much you've stocked in your freezer, it may or may not be feasible to just thaw and cook what you've accumulated. Of course, the sooner you get started before your move, the more doable this becomes. For this preferred method, planning ahead and being prepared for your move is key! One possibility is to take a detailed inventory and make a meal plan that allows you to use up what you have over the coming weeks or months. If the food amounts to more than you and your family can possibly consume, you can always entertain or even host a going away party.
Not only does taking inventory now help you save on food costs leading up to the move, but it will help your family plan going forward. If you find copious amounts of frozen sauce, you may consider cutting down on your purchasing habits in the future.
Transport It All to Your New Home
If you're moving locally within Edmonton, you can easily take your food items with you to your new home. The easiest and most affordable method is to get one or more coolers loaded up with ice and fill them with your food. This may take a few trips, but it's worth it to reduce food waste and grocery bills (especially in this time of price hikes).
If your move is long distance, or you can't easily go back and forth between your old and new house, this option may not work as well. Try to take what you can, and donate the rest.
An important note when moving perishable or frozen items, make sure the fridge and freezer are plugged in and operational BEFORE you arrive. Otherwise, your hard work and planning may go to waste if your freezer is two hours behind you and will still need time to cool.
Give It Away to Friends and Neighbours
Unfortunately, most soup kitchens and food banks only accept donations of non-perishable items. This is a great option if your pantry is fully stocked and moving it all is unreasonable. Of course, if you know a family in need – seniors on a limited income and single mothers can often use a leg up – then, by all means, extend your charitable instinct towards these people by giving them your food items. Otherwise, family members, friends and neighbours are the most likely beneficiaries of any food you choose not to take with you.
If you took inventory of your perishable items, let your loved ones know what you'll be leaving behind and hold a reverse housewarming – they can come and take what they want, helping you clean up before the move, and reducing waste all at the same time.
If you choose to donate your food, check and see if your Edmonton Local Movers are affiliated with Move for Hunger. Your moving company will simply pick up your non-perishable food items when they move your belongings, and you can rest assured that you are helping your local community. This reduces the work for you, and gives you a feel-good feeling!
Looking for Calgary Local Movers?
Matco Moving Solutions can help you with your local,  long-distance or international move. We are a full-service moving company that is dedicated to delivering a stress-free and positive moving experience. We have locations in Yellowknife, Whitehorse and Inuvik and over 55 years of moving experience and expertise.
Contact our local movers in Calgary today for a free moving quote and to learn how Matco can help you with packing food for moving.
Share This Story, Choose Your Platform!