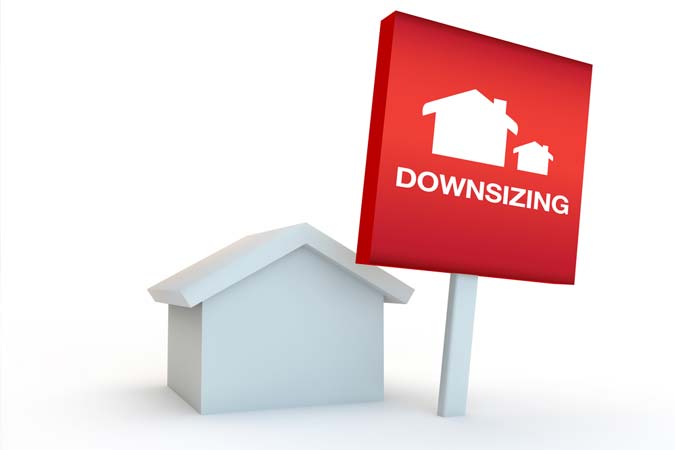 When the children leave the nest and you are ready to move into a smaller living space, it can seem like an overwhelming undertaking. Where do you start? How small is big enough? Where will you put your collectables gathered over the years? When should you plan the move? There are many questions to consider.
Downsizing doesn't have to be a headache. Cutting down on your belongings can be a therapeutic and extremely rewarding process. Read on for helpful tips or contact the packing and moving experts at Matco Moving Solutions to learn more. If you start to reduce your belongings around the house and find you need storage space in Calgary or Edmonton, we can help with that, too!
3 Tips for Downsizing Your Home in Edmonton
Once you start the process of de-cluttering, purging and donating, you may find it hard to stop. Like many things, starting can be the hardest part. Here are a few ways to get the ball rolling and make the downsizing process painless and enjoyable:
Stop and Think – Before you even look at what you own and begin to take stock of your belongings, make a list of what you consider essential. If the worst were to happen and fire claimed your belongings, what would you pay to replace? You may be surprised at your answer and how many objects in your home you don't really consider necessary. Once you have a mental image of what items you want to bring into the next stage of your life, you'll be able to part with other belongings more easily and prioritize your purging process.
Just Sell or Donate – It is a lot easier to part with your belongings if you receive something in exchange. Sell your items online or at a garage sale in order to recoup some funds. Making it a challenge or putting profits toward a specific goal can motivate you to part with more things if you are finding it difficult to get rid of your stuff. Websites like CraigsList.com, Kijiji.com and even social media pages make it easier than ever to list your goods for sale. Tried selling and it isn't working for you? You can feel good about donating your unused or unwanted clothing, home décor, and kitchen tools to local families in need. It is tough to put a price on helping someone.
Single Status – Whether you will be combining your belongings with someone else's in a smaller space, or simply moving to a more compact living space, getting rid of duplicates is one of the easiest ways to cut down the number of things you need to pack. You don't need 5 bottle openers when one will do the trick. Take stock of both individual's items and decide which will make the move based on quality, sentimental value, and space efficiency. You may be shocked at how many duplicate items have managed to take up residence in your current home.
Get Storage in Calgary and Edmonton
Even after a thorough purge, you may find you still have too much stuff to fit into your new living space. Whether winter wear won't fit in your closet or you can't imagine parting with your mother's antique furniture, Matco Moving Solutions can provide affordable storage space in Calgary and Edmonton. Our storage units provide the perfect, safe space for your valuables or extra belongings. From international moves to local relocations and storage solutions, you can rely on our team's years of moving experience and friendly service.
Contact Matco Moving Solutions for storage space or moving assistance in Calgary, Edmonton and throughout Canada. Get a free quote or call us today at 1.800.661.3618 to find out more.
Share This Story, Choose Your Platform!