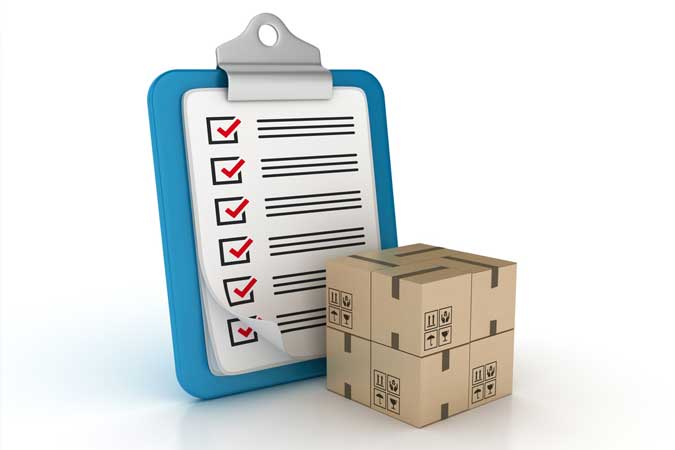 When moving day approaches, it is common to experience that nagging feeling that something will be forgotten in the process. The best thing you can do to avoid any shortcomings is to do a final walkthrough of the home to ensure you haven't left anything important behind.
No matter how organized you may be, there are some things that may be forgotten. Preparing a checklist can help you increase your success in completing all your moving tasks before you hand over your keys once and for all.
Learn what not to forget from our Calgary moving company
In the hustle and bustle of preparing for your move, you can almost always count on forgetting that low-priority task tucked away in the back of your mind or that important task you wrote down on a piece of paper that was left on top of the fridge. There are a lot of moving parts involved in the relocation of your most prized possessions. While you are rushing to get your belongings packed and things in order, remember to follow these important steps:
Cancelling recurring charges from monthly memberships
Calling your insurance company weeks before your move to reevaluate home insurance
Changing your address on all important documents, i.e. driver's license and vehicle insurance policies
Taking pictures of valuable items before the move
Notifying your child's school of the move
Notifying your caregivers
Transferring your utility account, phone number and cable/internet service to your new address
Organizing a mail redirection to your new location
Contacting the Canada Revenue Agency and Service Canada to update your contact info
Tending to your pet's needs
Leaving the keys behind for the new tenants
Reliable Local and International Moving Services in Calgary
Moving can be very overwhelming and taxing, both physically and mentally. Between picking schools for your children, and working endlessly to fix up and prepare your new home, it's easy to overlook certain aspects of your move. Matco Moving Solutions offers smart and efficient moving services in Calgary to help ensure you don't leave anything behind. Our team of professional movers are fully bonded and insured and have the expertise to manage your domestic or international move, whether large or small.
For more tips and tricks on effective moving solutions, call us today at 1-800-661-3618 or get a free quote online for efficient and reliable moving services in Edmonton, Calgary, and throughout Alberta and the Northwest Territories.
Share This Story, Choose Your Platform!