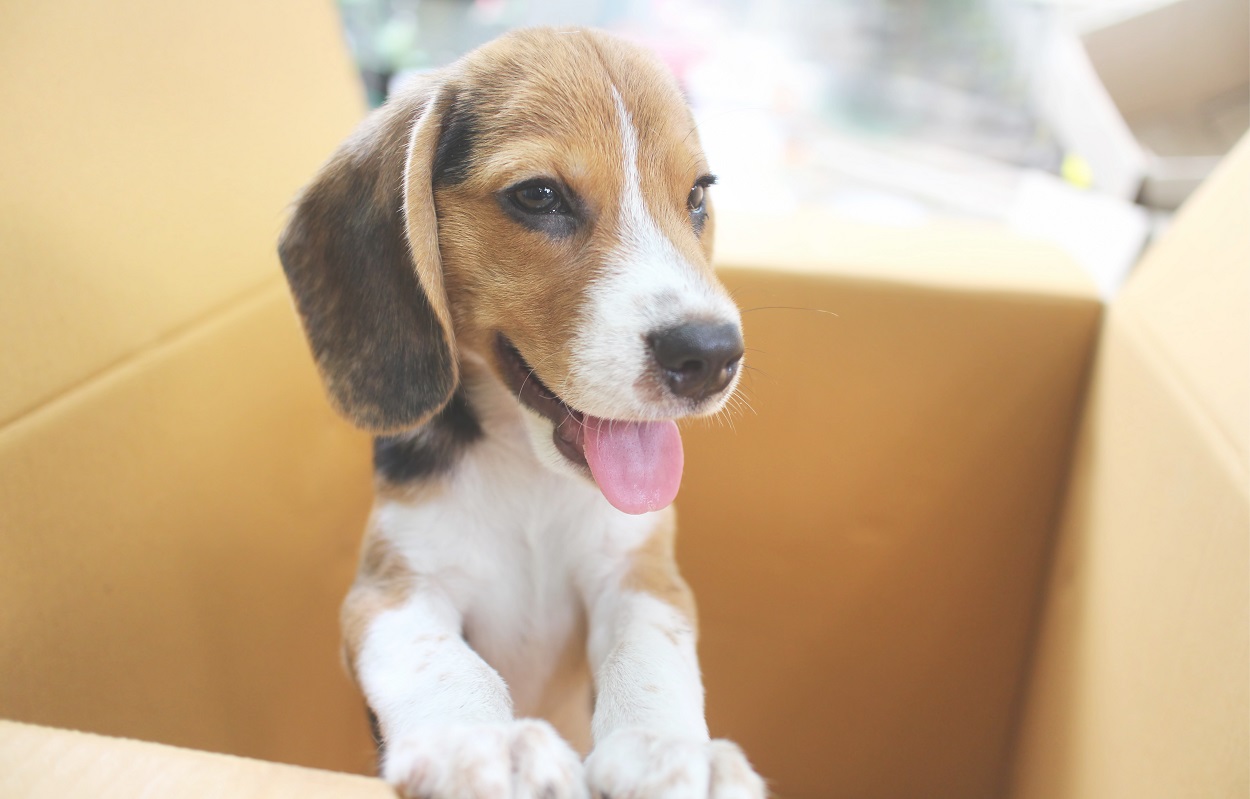 It's a well-known fact: moving can be stressful! Coordinating furniture, cars, and people is a big task all on its own, but we can't forget about our four-legged friends. Moving across Canada with animals can get tricky, whether you have a dog, cat, or maybe something a bit more exotic. Differing regulations and the logistics of long trips can make moving with pets seem like a nightmare. But don't worry – Edmonton long distance moving companies are pros at home moves, and we know that pets come with them. Read on for tips from Matco's Movers on how to conquer your Edmonton long-distance move with pets.
Check In With Your Vet
Before your move, it's a good idea to ensure your pet is in good health. The stress of moving can take a toll on your pet, and it's best to ensure they're in tip-top shape to take on the move. Also, consider changing climates, and ensure you're prepared to handle the challenges that may entail. When moving across Canada, you'll consider many different climates and humidity levels, and it's best to plan ahead to avoid the stress and discomfort this may cause for animals.
If you've never made a long-distance move with pets, check with your long distance moving company to see if they know of any regulations you or your vet might need to be aware of. New locations can bring new risks, and it's important for your pet to be up to date on their shots and vaccines.
Pet ID's
Identification isn't a strictly human issue. In case of a lost pet (especially in an unknown place), it's important to have all your pet's information up to date. This includes ensuring their collar tag is linked to an active phone number and that you have the appropriate documentation should you need proof of ownership. Having your pet microchipped ensures that even if they get separated from their collar while moving across Canada, they'll still be linked to you.
The best way to move pets across the country is to prevent emergencies before they happen. Register your pet in your new hometown before you get there, and let your previous community know your pet will no longer live there. This will help prevent confusion and chaos in the event your pet does go missing during the move.
Build a Travel Kit for Moving Across Canada
Moving pets long distances is similar to moving children, specifically when considering the specialized equipment they often require. Consider making a travel kit, similar to a diaper bag, for your pet. Make sure to include things like toys, food, water, feeding bowls, leashes, poop bags, a basic first aid kit, and any important documents. Keeping these important items together in one place will help keep stress low and avoid unnecessary rummaging.
Your Edmonton long distance moving company will suggest you create an "open first" box for your move. This box is the last thing loaded on the truck and the first thing taken off. Consider placing other dog essentials inside this box, including their bed or feeding bowls. When you get to your destination, you want your pet to immediately feel at home, and having these essentials on hand is a great place to start.
Plan Ahead for your Pets
Every province across Canada has different licensing and regulatory requirements surrounding pet ownership. Make sure to research what this means, especially if you own exotic animals. Keep your important documents handy throughout the move. If you aren't sure where to start in the research process, your long distance moving consultant will be happy to help!
If you'll be taking your pets on a move across Canada, you'll need to ensure your accommodations are pet friendly (and remember that dog friendly doesn't necessarily mean reptile friendly). Prepare your vehicle to be pet-friendly, ensuring you have the proper crating or harness for your furry friends. Plan to take regular stops for pee and exercise breaks, and consider purchasing products like disposable litter boxes to keep things simple and sanitary. Consider also getting your car a mechanical checkup before the move, hopefully avoiding any possible breakdowns.
If your pets are not accustomed to vehicle travel, prepare by taking them on short car rides prior to the move to get them used to traveling, and use it as an opportunity to teach them vehicle etiquette (because no one wants their cross country road trip to be accompanied by a hyperactive pet).
If you'll be flying with your pet across Canada, consider whether they'll be with you or flying as freight. Check the regulations of your chosen airline, and plan accordingly. Crating requirements for air travel are very specific, and everything can add up to be quite costly. Ensure you are able to handle any unexpected charges and have a good handle on the regulations surrounding your specific pet and situation.
Planning a Long Distance Move in Edmonton with Pets?
Matco Moving Solutions can help you with your local,  long-distance or international move. We are a full-service moving company that is dedicated to delivering a stress-free and positive moving experience. We have locations in Toronto, Kitchener, Calgary, Edmonton, Yellowknife, Whitehorse and Inuvik and over 55 years of moving experience and expertise.
Contact us today for a free moving quote and to learn how Matco can advise you on the best way to move your pets across the country.