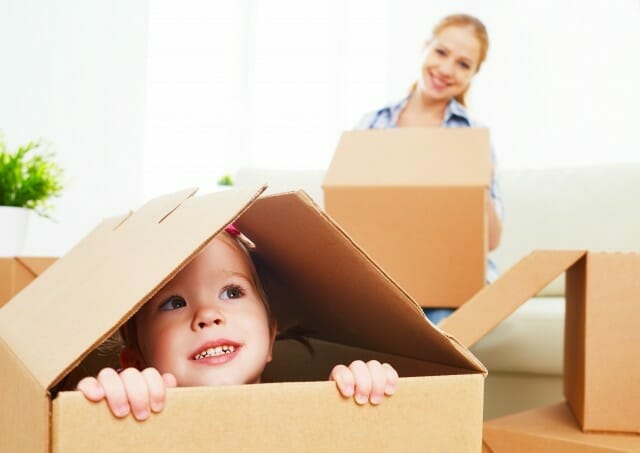 Packing up your children's belongings can be a difficult process that takes up a lot of your time and attention. With so much going on, it's difficult to decide what will be brought to the new home and what won't. Fortunately, at Matco Moving Solutions, our kind and courteous staff will make the process quick and easy for you and your kids. Let us show you how you can get your kid's room packed up and ready to go the next time you have to move.
Throw away the broken and unwanted
Most children have more toys than they know what to do with. Among the piles, there are bound to be a number of toys that are missing arms, or torn down the middle or even completely broken. You want to avoid letting your kids take these items with them to the new house. Not only will it cause clutter on the truck, but you'll end up paying more for your movers for no reason. It's important to convince your children that leaving things behind is a part of moving houses. Let them see that you're also going to be parting ways with some of your belongings. That way, they may want to emulate you to feel more grown up.
As for unwanted toys, often your children just won't want to play with certain things anymore. Instead of throwing them away, convince your children to donate them to the less fortunate. Use your move as an opportunity to teach your child how to be more generous.
Packing the ones that made the cut
Toys are relatively simple to pack. Depending on the fragility of the toy in question, most can simply be put in boxes. Some delicate toys (with moving parts) can be wrapped and carefully placed inside their own boxes. Stuffed animals can all be thrown into plastic bags and put on the truck without any other preparation.
Fragile or valuable toys should be individually bubble wrapped and placed in boxes that are packed carefully. Be sure not to over-pack each box. If the toys are of high value and need to be stored, it would be wise to opt for Matco Moving Solution's climate controlled storage option. While Matco's staff is careful with your valuables, purchasing extra insurance for valuable items is always recommended.
If you're looking into moving companies for your next move, give us a call at Matco Moving Solutions. Our friendly staff will do everything to make your move run smoothly and without incident.
Share This Story, Choose Your Platform!