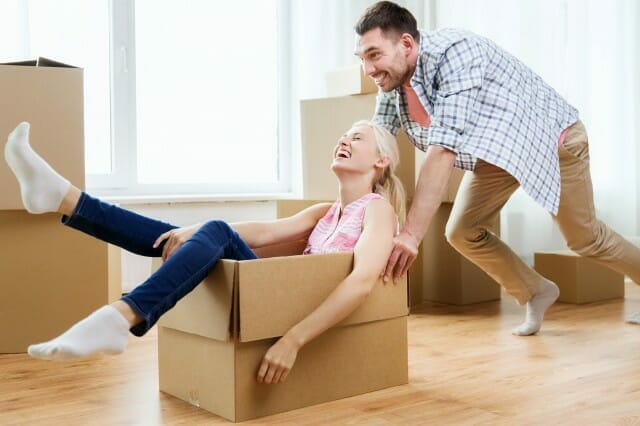 Organizing a move is both exciting and difficult. When you're planning an international move, things can go so well or completely the other way around depending on your preparation and planning. That's why we recommend speaking to a professional moving company with experience in international moves so you can find out the easiest and most efficient way to relocate to your new home.
At Matco Moving Solutions, our movers are committed to helping make your international relocation as easy as possible, no matter which part of the world you're headed. If you're planning an international move, here are three things you should consider before hiring your moving company.
Check customs information
One of the main things you must take care of before an international move is making sure you and your personal belongings can legally enter the country. That means getting a residence visa for you and your family members if you do not already hold a passport to your destination country. Every country has slightly different procedures so it is wise to get an experienced international moving company that is knowledgeable about different customs requirements. You will need to produce an inventory of all the items you plan to bring into a country, declare any restricted or controlled items, and pay taxes as required. Animals, certain foods, plants, firearms, tobacco, and alcoholic beverages tend to be controlled, for example, and you may have to go through additional paperwork if you'd like to bring them into a country.
Decide what you want to move
Once you've researched what you can and cannot move into your destination country, you'll be able to decide which items you'd like to bring with you. There's no getting around the fact that moving your possessions internationally is more expensive than moving them within a country. That's why most people choose to take only essential items with them on an international move. If there are any possessions you have that can be easily replaced, such as beds or bookshelves, it's usually more cost-effective to simply sell or give them away and repurchase similar items for your new home.
Set your budget
Now that you've decided what you're moving, you can set an ideal budget. Professional movers will be able to help you figure out what items on your list of must-haves and like-to-haves are most cost-effective to bring. Determining the moving price of an international relocation is usually determined either by volumetric or actual weight. As a standard rule in shipping, whichever is heavier between the two will be used for pricing. Depending on how many household goods you have, would be a consideration whether you ship them via plane or by boat. Setting a budget will help you decide what items to bring and plan the move accordingly.
At Matco Moving Solutions, our expert movers can help you simplify any move. Contact us today if you'd like the support of a moving company for your move.
Share This Story, Choose Your Platform!