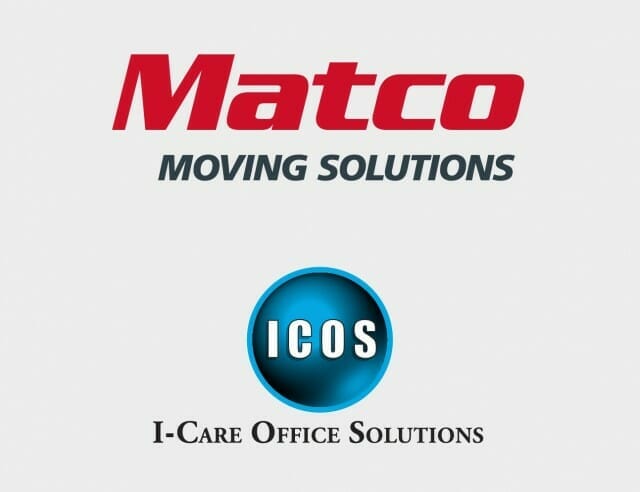 Matco Moving Solutions, a fully integrated provider of residential and commercial domestic and international moving services, household goods relocation and warehousing, has acquired I-Care Office Solutions of Edmonton, Alberta. The purchase adds to Matco's growing commercial relocation business and provides Matco entry into the office systems installation and reconfiguration markets.
Founded in 2007 by Aaron and Michelle Eicher, I-Care provides commercial moving, warehousing, installation and reconfiguration of office space, home delivery, furniture repair and rental throughout Alberta.
"I-Care has earned an excellent reputation that is unparalleled in Alberta's commercial moving space," said Wayne Wishloff, vice-president and general manager, Matco Moving Solutions. "Their professionalism, approach to customer service, and safe handling of customers' goods mirrors our own and is exactly as their name suggests. I-Care's services perfectly complement those of Matco and solidify our strength in the moving, relocation and storage space. Now we can provide a complete solution and are poised to become one of the largest commercial moving businesses in Alberta, Yukon and the Northwest Territories."
"We are excited to welcome I-Care into Matco and the Manitoulin Group of Companies family," said Don Goodwill, president, Manitoulin Group of Companies. "I-Care customers now have at their fingertips a more robust offering from Matco, at the same time, access to a complete line of transportation and logistics solutions through the Manitoulin Group of Companies. We look forward to putting our capabilities to work for I-Care's customers to help them expand in Canada and around the world."
"We are confident our customers will greatly benefit from this transaction," said Aaron Eicher. "Matco has been in business for more than fifty years with many customers in both the residential and commercial market returning to them time and again. Our own experience tells us that this kind of trust can only be earned by caring for the goods they deliver as if they were their own and attending to every detail. It is satisfying to know that our customers are in good hands."
"We never stop looking for ways to do more for our customers," said Wishloff. "We believe the infusion of more capabilities and expertise through this transaction, together with planned advancements in technology and geographic reach, will greatly benefit our customers."
All staff and operations will relocate to the Matco office at 18151 – 107 Avenue, Edmonton. Aaron and Michelle Eicher will remain with the company for a period of time to ensure a smooth transition.
Share This Story, Choose Your Platform!