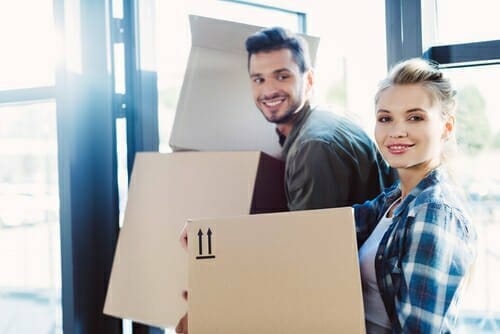 The short answer is that it depends. There's no single "best" time to move. There's only the best time for you. If you're renting and for one reason or another have to be out by the first of the month, then the decision of when to move has been made for you and you'll have to figure it out the best you can.
Of course, if you have the luxury of choice, there are a few factors to consider when deciding that may help you choose moving companies and make your move easier (and cheaper) overall.
The month matters
Like most businesses, moving companies are busier during certain times of the year. Most movers are pretty busy from mid-May to mid-September. Most people want to take advantage of summer weather and vacation time to not have to expose their valuables to snow. It can be harder in those months to find moving companies that are available and prices will probably be higher to reflect greater demand.
Depending on the weather and which area of Canada you live in, however, summer can be just as uncomfortable as winter in its own way. Most movers aren't that busy from mid-November through the New Year. Arranging for a winter move may be a more cost-effective and stress-free plan for some people.
Be flexible about the exact time
If you can be, it's often helpful to be as flexible as possible with your movers about the day you would like to move and the times for picking up and dropping off your items. It's best to aim for moving in the middle of the week rather than the weekend if your schedule allows for it. It's much less busy. You should also be careful about arranging for a move around any big holidays. Not only do people try to take advantage of time off work or school,  but traffic gets worse pretty much everywhere.
Personal considerations
The biggest personal factor when trying to figure out when to move is often family. If you have children, moves can be a big deal for them. Some people think that it's best to move in the summer to give children time to adjust, while others think it's best for them to have the structure of school immediately. Of course, you know your children best but be sure to take them into account.
Let us at Matco Moving Solutions help you make your move as stress-free as possible. Contact us today to schedule a move or find out more about all the services we offer.
Share This Story, Choose Your Platform!