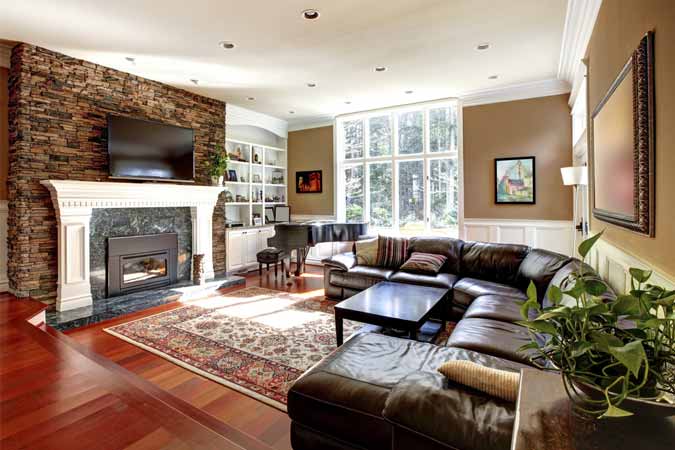 Selling your home can be a stressful time. Moving quickly and efficiently while trying to get the best sale price for your property is not an easy task. The average homeowner will find it challenging and not know where to begin making improvements that will add value to their home before putting it up for sale.
As residential movers in Edmonton and Calgary, Alberta for the last 50 years, we know what buyers are looking for and the most efficient ways to make your home desirable. We have put together an expert-approved list of five ways to increase the sale price of your home.
Sell Your Home Fast, at the Best Price – Advice from Trusted Residential Movers
Hire a pro – Getting an outside opinion on how to improve your home can make a huge difference. You only need an hour with a realtor or designer to get an idea of where there is room for improvement. They might suggest anything from painting to moving furniture around to create space. Quite often, it only takes a few small changes to update a home and make it appear more desirable to potential buyers.
Clean up – This means clearing out clutter, being more organized and giving your home an appearance of clean, open space. You might consider hiring outside help for this as well. A cleaning service can deep clean your home and eliminate any dirt and odour you might be overlooking. When de-cluttering, do your best to depersonalize your home as well so that future buyers can imagine themselves in the house.
Low-maintenance landscaping – Landscaping involves pruning and maintaining what you already have, then adding other plants for curb appeal. A neat lawn and hedges and a fresh layer of mulch in the garden can completely transform your home's exterior. Add some attractive but hardy plants that require little maintenance. You will be surprised at the difference a bit of landscaping and yard maintenance can make.
Lighten up – Let in some natural light to make a room feel larger and significantly more appealing to potential home buyers. If natural light isn't an option in every room, using high watt bulbs can be effective as well.
Regular home maintenance – Now is the time to take care of any small repair you may have been putting off. Too many little problems like rusty rain gutters and plumbing leaks can make your home seem neglected. Houses in prime condition get the most attention from buyers, so regular home maintenance will quickly pay off.
Ask Expert Residential Movers for More Home Improvement Tips
Matco Moving Solutions has long been a reputable source for everything moving-related in the Calgary and Edmonton areas. We guarantee that these five steps will help move your home quickly and give you the value that you are looking for. When your house sells, don't forget to contact us about residential moving to ensure that your move is as smooth as possible.
For all residential moving services, get in touch with us at 1-800-661-3618 or visit our website for a free quote.
Share This Story, Choose Your Platform!