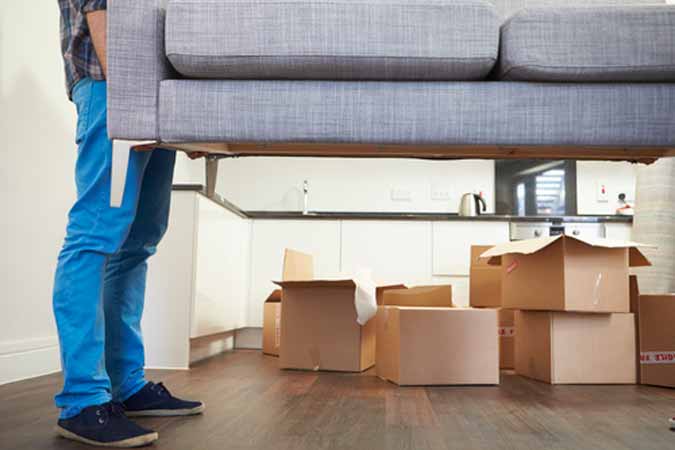 Let's face it, moving to a new home causes enough stress without the constant worry that you might hurt yourself in the process. We at Matco Moving Solutions in Edmonton and Calgary offer a variety of moving solutions for any occasion.
We know that even if you have someone doing the bulk of the work, you'll inevitably try to move certain things on your own. If that's the case, it's important that you know the proper way to move boxes safely as a means to significantly lessen your chances of serious injury. With that being said, it is also important to remember to do a thorough stretch before taking on any strenuous activities! Here's a list of quick and easy ways to avoid injury when moving boxes.
3 Tips for a Safe Move
Know your cargo
This might seem like a no-brainer, but oftentimes people hurt themselves because they have no idea what they're lifting. Before you start lifting boxes left and right, take a moment to inspect your load. See how heavy it is, check the structural integrity of the load, verify whether or not you can get a good grip on it. This will allow you to gauge the difficulty of the move and whether or not you will need help getting it to the desired location.
Use proper equipment
When moving to a new house or apartment, you'll eventually come across an item that will make you say, "Maybe I shouldn't try this one." Unfortunately, we're willing to bet that nine times out of ten most people will still give it a shot. There's special equipment that movers use to lift heavier items (stoves, fridges, cabinets, etc.) onto the truck. For pieces like this, not only do movers lift in pairs, but they also use a special piece of equipment called lifting straps that go underneath the appliance, distributing the weight over their shoulders and allowing them to lift exclusively with their legs. Other equipment includes proper clothing and often gloves. At Matco, we use a variety of equipment to aid you in your move to ensure that you do not have to do any strenuous lifting on your own.
Know the proper way to lift
It may not seem important, but knowing the proper way to lift a box could mean the difference between a successful move and a serious lower back injury (or any other body part for that matter). To lift a box, bend your knees and straighten your back. Once you have a solid grip on the desired load, straighten your legs and keep your arms fully extended. This will allow you to lift with the majority of the strength coming from your legs.
Remember, when carrying a piece, it's important to stabilize yourself and avoid unnecessary twisting and turning. The goal is to lessen chances of injury and eliminate the possibility of damaging your property. If you're in Edmonton or Calgary and in need of movers, contact us at Matco Moving Solutions; we'll help make your move as stress-free as possible.
Share This Story, Choose Your Platform!