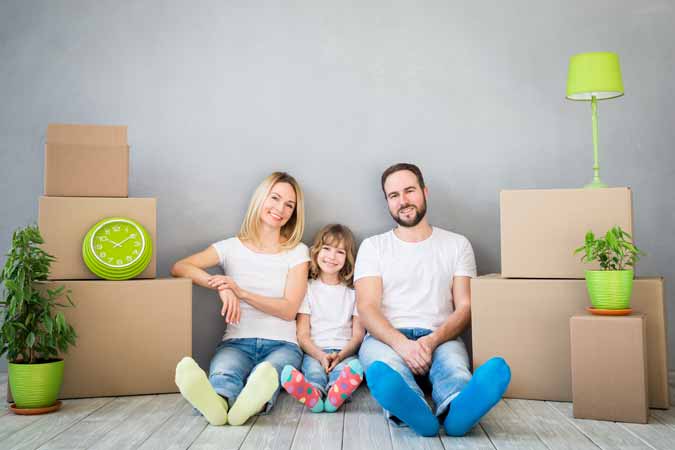 Summer is peak moving season. It is also the time in which temperatures are also at the highest and though there are many fun in the sun activities, moving is not one of them. Over-exertion in the heat can quickly cause heat illnesses such as heat stroke, heat exhaustion and heat fainting. High temperatures can also have negative effects on certain household and personal items.
At Matco Moving Solutions, our movers are experienced in performing commercial and residential moves throughout the summer across Alberta, Northwest Territories, and Yukon. Follow our tips to protect yourself and your belongings when moving on a hot day.
Move Early in the Morning
Book your moving company for first thing in the morning when temperatures are cooler. Try to avoid the heavy lifting and unpacking during the hottest part of the day, usually around 3 PM. If you cannot book your movers early in the day, consider booking at the very end of the day when temperatures start to cool down.
Stay Hydrated
It is very easy to become dehydrated in the summer heat, especially with the constant movement that goes along with household moving and packing. It's important to take breaks and drink plenty of water. We bring water to the gym when we work out, well moving is a long workout. Keep a cooler with ice and bottled water for everyone working on the move.
Dress Appropriately
Wear light coloured and lightweight clothing on moving day. Avoid wearing black and other dark colours that will absorb the sun. Wear a hat and plenty of sunscreen.
Be Aware of Heat Sensitive Items
Certain items do not stand up well in the heat. For example, candles and some make-up can melt in high temperatures. Electronics can also become overheated – CD's, DVD's/Blu-rays and vinyl records can warp. If possible, these items should be transported in your car which is temperature controlled, unlike a moving van. If you cannot take these items with you, make sure they are the last box to be loaded into the moving van and the first box out.
Pack your Toiletries
When preparing your moving essentials box, make sure to pack a towel for each family member and toiletries (shampoo, conditioner, body wash, toothpaste, toothbrush). There is nothing better than to take a cold shower and wash up after a long day of moving in the summer heat.
Contact Professional Movers serving Calgary, Edmonton & Beyond
If you are planning to move this summer, Matco Moving Solutions can help. Consider these tips, and contact Matco's movers to learn more. We have movers in Calgary, Edmonton, Fort McMurray, as well as Northwest Territories and Yukon that can be reached at 1-800-661-3618 for a free quote.
Share This Story, Choose Your Platform!