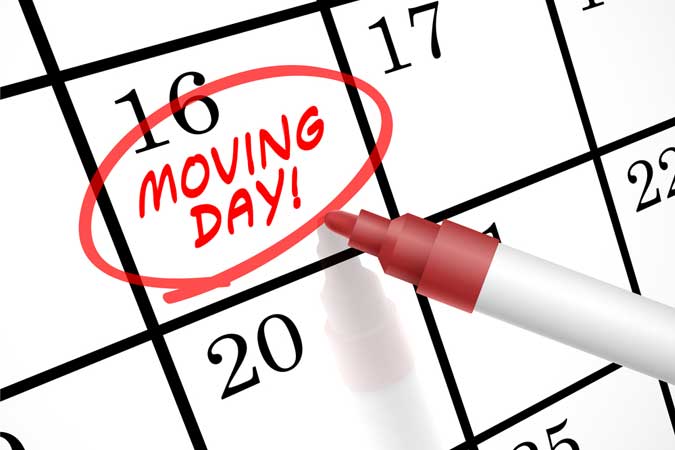 Moving can elicit different emotions among people depending on the reason for moving. In general, however, most people will admit that moving can be very stressful. Your best chance to minimize the stress and make sure the move is smooth is to hire an experienced residential moving company.
You need to be aware of certain items that cannot or should not be packed for reasons concerning safety and storage capabilities. Your moving company will not allow these items to be loaded into their truck either, so it is important to have a plan in place before you set your date and book your move.
The following is a list of these restricted or prohibited items: 
Hazardous Items – Virtually no moving company will be willing to pack, let alone move, items that they classify as hazardous. Any substance that is considered to be corrosive, flammable or explosive is a hazardous item. Examples include pesticides, fertilizers, paints and paint thinners, car batteries, swimming pool chemicals and poisonous substances, among others. These require special handling and are just not safe to move around. If you are thinking of personally transporting these items, it is highly recommended to conduct thorough research before packing these items. This is to prevent any unnecessary harm to yourself and property. If you no longer require the hazardous items you may dispose of them through municipal hazardous waste disposal services.
Perishable Items – Another category of items that may present challenges is perishables, especially food. In general, most movers will pack and move dry and canned foods for you. However, they will be reluctant to move foods in plastic or glass containers that may crack and leak food. Certain perishable foods may potentially attract mould growth before they arrive at the destination. To be safe, if you intend to hire a mover, consult them about perishable items that they will not move.
Valuable Items – Most moving companies will have a specific policy concerning valuable items such as family photos, jewellery, important documents, artwork and souvenirs. This underscores the risk involved in transporting such items. As a rule of thumb, you should be able to keep an eye on all your valuables throughout the move. Otherwise, you may never recover some of them in the event of a mishap. Aside from financial damages, you and your family may regret the loss of items that hold high sentimental value. At Matco Moving Solutions, we take the utmost care of your items during transportation, but still, recommend that you keep your most important possessions in your own vehicle when moving to a new home.
Work with a Safety-Conscious Mover in Calgary and Edmonton
Matco Moving Solutions is a reliable Calgary moving company with a long history of top-notch residential moving services. Our Calgary movers can provide free advice on how to safely transport these various items listed above. We will ensure that you have a stress-free move by transporting your belongings in a safe and efficient manner.
For all residential moving services, get in touch with us at 1-800-661-3618 or visit our website for a free quote.
Share This Story, Choose Your Platform!