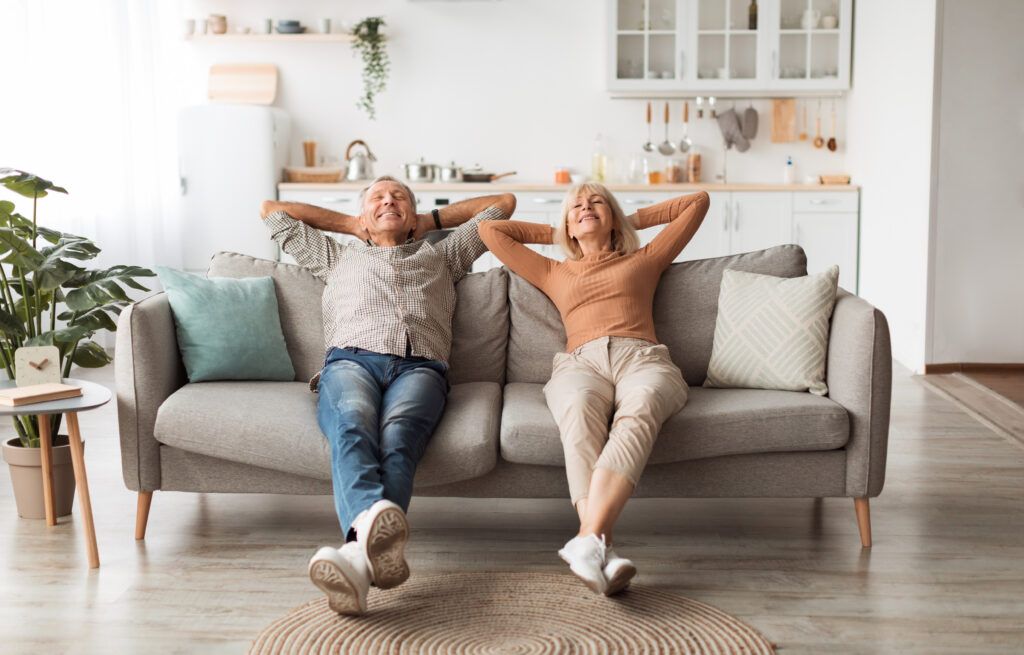 Moving to a new home can be an exciting, and exhausting, task. The process of packing, transporting, and unpacking your belongings requires time, effort, and careful planning. While some people may opt for a DIY move to save money, hiring professional Calgary movers has many benefits. In this blog, we'll explore the top reasons why investing in professional movers is worth it when planning a Calgary move.
Professional Movers in Calgary Provide Expertise, Experience and Peace of Mind
Professional movers in Calgary have the expertise and experience to efficiently handle all aspects of your move. They're trained in proper packing techniques, safe lifting and carrying practices, and strategic loading and unloading procedures. With their knowledge and skills, they can navigate challenging situations and ensure your belongings are safe throughout the entire moving process.
Additionally, when you hire professional movers in Calgary, you benefit from their ability to streamline the moving process. They have a systematic approach to packing and organizing your items, using specialized equipment and techniques to expedite the process. With their years of expertise and industry knowledge, they can save you valuable time; helping you settle into your new home quickly and efficiently!
Professional Calgary Movers Know How to Properly Handle Fragile Items
Fragile items such as glassware, electronics, and artwork require special care during a move. Calgary professional movers are trained in handling delicate and valuable items, ensuring they are properly packed, protected, and secured during transit. Their experience minimizes the risk of damage or breakage, giving you peace of mind knowing your special items are in capable hands.
Professional Movers in Calgary Use the Right Equipment and Resources
Professional movers have access to a range of equipment and resources to facilitate a smooth move. They come prepared with packing materials, moving blankets, dollies, and other tools necessary to handle heavy or bulky items. By utilizing their equipment, you avoid the hassle and expense of purchasing or renting these items yourself. This is especially helpful if your move includes lots of big and bulky items like large appliances, hot tubs, pianos, etc.
Calgary Professional Movers Offer Extensive Insurance Options
Good Calgary moving companies will provide insurance coverage for your belongings during the move. In the unlikely event of damage, loss, or theft, their insurance policies offer financial protection and peace of mind. DIY moves typically don't provide this level of coverage, making professional movers a safer option. Additionally, this insurance comes in tiered levels, meaning you can get exactly the right coverage for your moving needs.
Professional Movers in Calgary Reduce Moving-Related Stress with Customizable Services
Moving can be a stressful experience, but hiring professional movers can significantly reduce that stress. From packing to unpacking, they take care of all the steps in between, letting you to focus on other important aspects of your move. Their expertise and support can provide a sense of comfort and confidence throughout the process, with their expert moving consultants ready to help at every step. A knowledgeable moving company will have years and years of experience, meaning that the little details are covered and out of your hands.
Calgary movers offer a range of services tailored to your specific needs; whether you require full-service packing and unpacking, furniture disassembly and reassembly, or storage solutions, they can accommodate your unique requirements. These customizable services further ensure that your move is efficient and stress-free. Since every aspect of your move is tailored to you, you can also rest assured that you're getting the best bang for your buck.
Calgary Professional Movers Save You Money and Headaches in the Long Run
While hiring professional movers may be a costly initial investment, it can ultimately help save you money in the long run. Professional Calgary movers have the necessary skills, equipment, and resources to complete the move efficiently, minimizing the risk of damage or loss; their expertise will help prevent costly mistakes that may happen during a DIY move.
Additionally, moving heavy furniture and boxes without proper training and equipment can lead to serious injuries. Professional Calgary movers are trained in proper lifting techniques and have the right tools to handle heavy items safely. By trusting the physical aspects of your move to professionals, you reduce the risk of personal injury and ensure the well-being of yourself and your loved ones– and let's face it, you probably don't want to spend your weekend moving couches anyways.
Professional Calgary Movers Have Local Knowledge and Tricks
Calgary movers have in-depth knowledge of the area, including traffic patterns, parking regulations, and potential obstacles. This allows them to plan the most efficient route for transportation, saving time and avoiding unnecessary delays. Their familiarity with the area contributes to a smoother and more seamless moving experience; this is especially helpful when moving to a new area, where you might not know the roads, rules, and regulations.
Ready to Invest in Professional Calgary Movers?
Matco Moving Solutions can help you with your local, long-distance or international move. We are a full-service moving company that is dedicated to delivering a stress-free and positive moving experience. We have locations in Calgary, Edmonton, Yellowknife, Whitehorse and Inuvik and over 55 years of moving experience and expertise.
Contact us today for a free moving quote and to learn how Matco can help you with your next move.