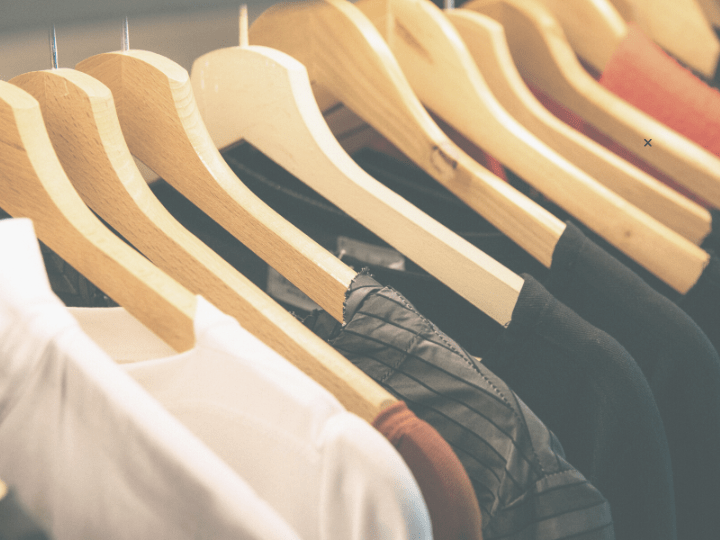 If you're one of the people planning an upcoming move and wondering, "how do I pack a wardrobe," worry not, you're not alone. Our Calgary packers and movers are frequently asked about the best way to pack a closet effectively and efficiently. Preparing your clothes to move can be relatively straightforward and simple; just keep these tips in mind for your upcoming move!
Keep, Trash, Donate
Packing a wardrobe is a perfect opportunity to go through your clothes and decide what you love and want to keep, what is ready to be loved by someone else, and what has been loved to death. Throw out items that are in bad shape and can't be salvaged. Donate any items of clothing that you don't need but are still in great condition. Women's shelters, food banks, and other local charities are always looking for lightly loved pieces to help those in need. If you're the thrifty type, you can make a pile of items to be revamped, whether they call for a hem or a complete makeover.
If you're the kind of person for whom getting rid of clothes is difficult, disposing of anything you haven't worn in the past year is one way to establish a rule. Chances are if you haven't worn it in over a year, you probably won't wear it again (special event clothing and maternity wear being obvious exceptions). After this step, you'll have fewer items to pack and a better idea of the items you already have (possibly saving or inspiring a future shopping trip).
Keep the Essentials Handy
Keep any essential clothes with you during the move. If your move is going to take a few days (or weeks in the case of long distance moves), be sure that any clothes you might need for those days are separated from the rest and kept with you during the move.
Additionally, if you have any valuable pieces, let your Calgary moving consultant know ahead of time. High-valued items are insured and treated differently for insurance purposes, and clothes are not exempt from this rule. If you have heirloom pieces or delicate items, label them as such, and point them out to your movers so that extra care can be taken.
Get Organized
Organize your clothes by season, purpose, and size. Organizing so thoroughly serves two purposes. First, it will make packing easier now, and second, it will make unpacking easier when you're at your new place. By sorting your clothes by size, you make it easier to fit items in different-sized boxes, maximizing your use of space. Once you're at your new home, having your boxes carefully organized will help you decide which boxes need to be unpacked immediately and which can wait a bit or even go into storage until the appropriate season.
This point loops back to our earlier suggestion of deciding between keeping and donating items. Certain pieces may exist in your closet simply because they always have – this is a great opportunity to get rid of those pieces or repurpose them for a new life. Not only is it important for efficient packing, but it kills two birds with one stone.
Save Space
Fold your wardrobe tightly before putting it into a box. Packing clothes is all about maximizing space. Because they're made of cloth and can bunch up, clothes can sometimes take up a lot of unnecessary volume in a box. By tightly folding or rolling your clothes, you can limit the volume they take up to an absolute minimum (being careful not to damage delicate clothing).
The best way to maximize space and reduce the volume of clothing is to leave the packing to Calgary movers and packers. Expert home movers are trained in proper packing techniques –ensuring things get packed quickly and efficiently. And yes, they will pack your wardrobe for you (but we understand if you want to pack your intimates yourself!).
Pack Accessories Separately
Pack shoes separately. Shoes are often stored near clothes, so it's tempting to just throw them into the same box. You should pack your shoes separately in order to protect your clothes from dirt and maintain the shape of your shoes.
Special boxes or storage pieces are available for shoes. Expensive dress shoes and heels should be packed with a focus on maintaining their structural integrity and high-quality leathers. Humidity and temperature can play a role in the maintenance of leather or suede, so be sure to inform your packers and movers in Calgary of these high-quality pieces when planning for a long distance move or long-term storage.
Packing Special Pieces
Special clothes deserve special treatment. Garbage bags work great for hanging clothes if you don't want to invest in a wardrobe box, and will save you the time of taking clothes off their hangers and folding them, and then reversing your work at your destination.
For expensive suits and dresses, carefully place them in garment bags to protect them from spills or leaks. These items can then be safely placed in wardrobe boxes, with the extra assurance that they'll be protected during transport.
Keep it Labelled
Label your boxes clearly. Some people label their boxes for the movers by describing the area of the house the items in the box belong in the kitchen, bedroom, etc. When you're unpacking, however, this doesn't tell you much about what's in the box. It's best to label your boxes not only in terms of which area of the house they belong in but what's in the box as well. That way, you'll be able to unpack your belongings as efficiently as possible when you arrive.
Simple adjectives such as the season or importance of your items will provide clarity and understanding, especially during post-move brain fog.
Moving? Partner with Matco's Packers & Movers in Calgary
Matco Moving Solutions can help you with your local, long-distance or international move. We are a full-service moving company that is dedicated to delivering a stress-free and positive moving experience. We have locations in Calgary, Edmonton, Yellowknife, Whitehorse and Inuvik and over 55 years of moving experience and expertise.
Contact our packers and movers in Calgary today for a free moving quote and to learn how Matco can help you with your next move.
Share This Story, Choose Your Platform!