Having the right packing and moving supplies can make a huge difference in the outcome of your move. Below is Matco's House Movers ultimate moving supply guide for a stress-free move.
Packing Supplies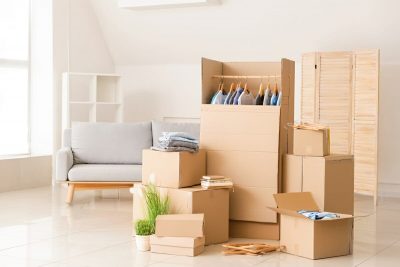 Assortment of Boxes
Boxes are essentially the most important moving supply you will need. We recommend getting a variety of box sizes and types to make packing easier. Small boxes should be used for heavy items like books, and canned goods while larger boxes can be used for light bulky items like bedding and pillows. Medium boxes work well for fragile items like small picture frames, lamps and home decor.
If you want to lower your costs you can oftentimes find used boxes on websites like Facebook Marketplace or Kijiji. You'll want to make sure the boxes are clean, free of dents and holes, and can be properly sealed to ensure your items stay protected.
Wardrobe Box
Wardrobe boxes are extremely helpful when packing hanging clothes. Home movers typically stock wardrobe boxes at their facility and are available for purchase.
China Box
China Boxes are a must-have for dishes, glassware, and other household breakables. China boxes from home movers are typically triple walled to ensure extra level of protection. Basic cartons are usually manufactured with only one layer of cardboard.
TV Box & Film
If you are moving a TV, it is highly recommended to use the TV's original box. If you don't have the original, house movers carry a variety of sizes and foam kits. TVs are an extremely fragile electronic device and the slightest movement can often result in interior and exterior damage.
Totes
If you own any storage containers or totes, they are great for packing items during a move. You will want to ensure the totes you use contain a lid and can be properly sealed.
Mattress Bags
Mattress bags will protect your mattress and box spring from moisture, dust and damage during the moving process. Mattress bags are stocked by professional home movers and come in a variety of sizes.
Packing Paper
Packing Paper is a must-have when it comes to packing. You will want to wrap all your fragile items in paper and use additional paper inside the box to make sure the items are packed tightly and do not shift during the moving process.
Tape
Don't forget the moving tape! You'll need some rolls for packing your boxes but also for wrapping any furniture items in furniture blankets.
Permanent Markers
Permanent Markers can be used to write what each box contains and which room the box came from. Pro tip: Mark the room location on the top and front of the box so you can easily see the contents and location.
Moving Supplies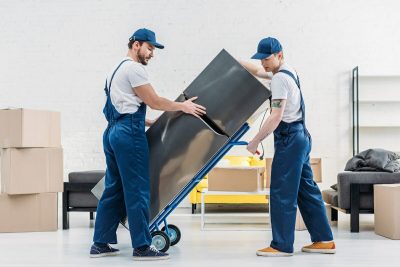 Furniture Pads
Furniture items that don't fit into a box like a nightstand or bed frame should always be wrapped in a furniture pad/blanket. This moving must-have is used by all home movers when moving furniture from one house to another. They protect furniture from moisture, dust and damage.
Shrink Wrap
Shrink Wrap is a great tool to wrap dressers so that the drawers don't open during the house moving process, or to bundle items together like mops or garden tools. It's also handy to wrap around padded furniture to ensure the furniture blanket doesn't move during the moving process.
Dollies & Hand Trucks
Dollies and Hand Trucks are required for moving boxes and furniture pieces during the moving process.
Door Wedge
Using door wedges to keep main doors open is super handy when moving boxes and furniture out from your old home and into your new home.
Tools
A small set of tools including a screwdriver, allen keys and wrenches will be required when taking furniture apart like wardrobes, beds and TVs.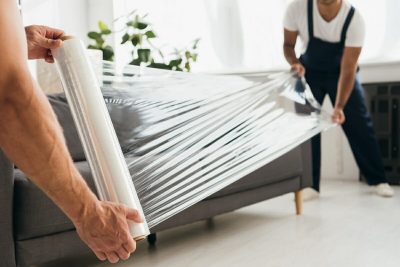 Moving Supplies Are Included When Hiring House Movers
When it comes to moving yourself, there are lots of moving supplies required that people don't often consider. When you take all the materials, supplies, tools and equipment into account, you might be better off hiring house movers to move your belongings to your new home.
Below is a list of moving supplies and equipment home movers supply on a move:
Boxes, Tape & Paper
If you purchase packing services, movers will supply the cartons and pack them. You also have the option to purchase them directly from your mover and pack them yourself.
Mattress Bags
Many house movers include mattress bags in the purchase of moving services. Check with your mover on whether they will include mattress bags prior to your move day.
Furniture Blankets & Shrink Wrap
When you hire movers, they will use their furniture blankets and tape to protect your belongings during the moving process.
Dollies, Hand Trucks & Tools
Professional movers will bring specialized moving equipment such as dollies, handtrucks and tools to disassemble certain furniture items. This equipment is used to move boxes, furniture and large bulky items in and out of your house safely.
Moving Supplies in Calgary
Do you have an upcoming move in Calgary? Contact Matco's Home Movers today to purchase moving supplies or get a free quote for Calgary home movers services.