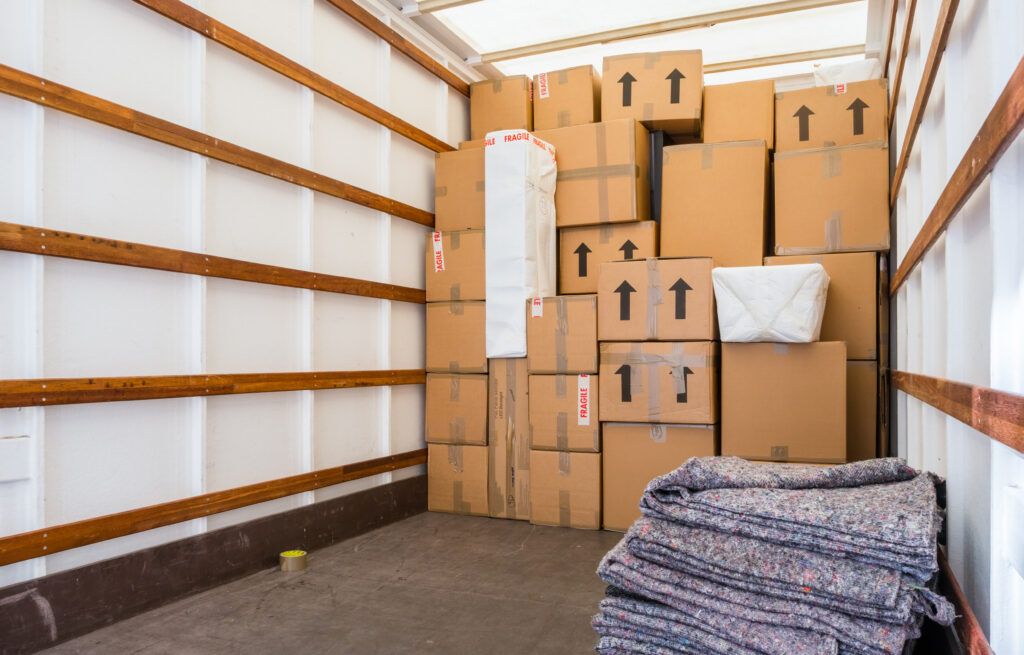 Moving to a new city can be an exciting yet daunting experience. Whether you're relocating for work, education, or a fresh start, the process of packing, organizing, and transporting your belongings can be overwhelming. That's where professional movers in Edmonton come in. When it comes to moving to Edmonton, hiring experienced and reliable movers can significantly simplify the entire process. In this blog, we will explore the various ways professional movers in Edmonton can make your move easier, ensuring a smooth transition to your new home.
Expertise and Efficiency
One of the most significant advantages of hiring professional movers in Edmonton is their expertise and efficiency. These professionals have years of experience in the moving industry and possess the necessary knowledge to handle every aspect of the move. From packing fragile items to disassembling furniture, they know the best techniques and materials to ensure your belongings arrive safely.
Professional movers in Edmonton have a systematic approach to packing and loading, which minimizes the risk of damage during transit. They are skilled in efficiently utilizing space in moving trucks, maximizing efficiency and reducing the number of trips required. Their expertise saves you time, energy, and the stress associated with the overall complex logistics of moving.
Proper Equipment and Resources
When it comes to moving in Edmonton, having the right equipment and resources is crucial. Professional movers in Edmonton are equipped with all the necessary tools and resources needed to handle your move effectively. They have a wide range of packing supplies, including sturdy boxes, bubble wrap, packing tape, and furniture blankets. These materials ensure that your belongings are properly protected during the move.
In addition, professional movers in Edmonton have the appropriate equipment to handle heavy and bulky items safely. They have dollies, ramps, and straps to maneuver large furniture pieces and appliances without causing damage to the items or the surroundings. By having access to these resources, professional movers can make your move to Edmonton much easier and hassle-free.
Time and Stress Management
Moving to a new city like Edmonton involves numerous tasks that can quickly become overwhelming. Hiring professional movers allows you to delegate the time-consuming and physically demanding aspects of the move to experts. By doing so, you free up valuable time and reduce stress.
Professional movers in Edmonton follow a schedule and understand the importance of timely execution. They will arrive at your location at the agreed-upon time, ensuring that the entire moving process stays on track. This punctuality allows you to focus on other essential aspects of your move, such as settling into your new home, exploring the city, or attending to personal or business matters.
Insurance Coverage and Protection
Accidents and unforeseen events can occur during a move, regardless of how careful you are. Professional movers in Edmonton typically offer replacement value protection coverage for your belongings. This coverage provides added peace of mind, knowing that your items are protected in case of damage or loss.
Additionally, professional movers in Edmonton follow strict safety protocols to ensure the protection of your belongings. They use proper lifting techniques to prevent injuries and take precautions when handling fragile or valuable items. If any damage occurs during the move, reputable movers will have a claims process in place to address and rectify the situation promptly.
Local Knowledge and Guidance
Professional movers who are based in Edmonton have extensive and valuable knowledge of the area. They are familiar with the city's layout, traffic patterns, and any potential challenges that might arise during a move. This local knowledge can prove invaluable when planning the logistics of your move.
Whether it's navigating narrow streets or selecting the most efficient routes, professional movers can save you time and effort by leveraging their familiarity with Edmonton. They can also provide you with helpful information and tips about your new neighborhood, including nearby amenities, schools, and local services, making your transition to Edmonton much smoother.
Conclusion
Moving to a new city like Edmonton can be an exciting new chapter in your life, but it can also be overwhelming. Hiring professional movers in Edmonton offers numerous benefits that can significantly ease the moving process. Their expertise, efficiency, and access to the right resources ensure that your belongings are handled with care and transported safely. By entrusting the logistics of your move to professionals, you can focus on settling into your new home and exploring everything Edmonton has to offer.
Partner With Matco For Your Move to Edmonton
Matco Moving Solutions can help you with your local, long-distance or international move. We are a full-service moving company that is dedicated to delivering a stress-free and positive moving experience. We have locations in Calgary, Edmonton, Yellowknife, Whitehorse and Inuvik and over 55 years of moving experience and expertise.
Contact us today for a free moving quote and to learn how Matco can help you with your next move.